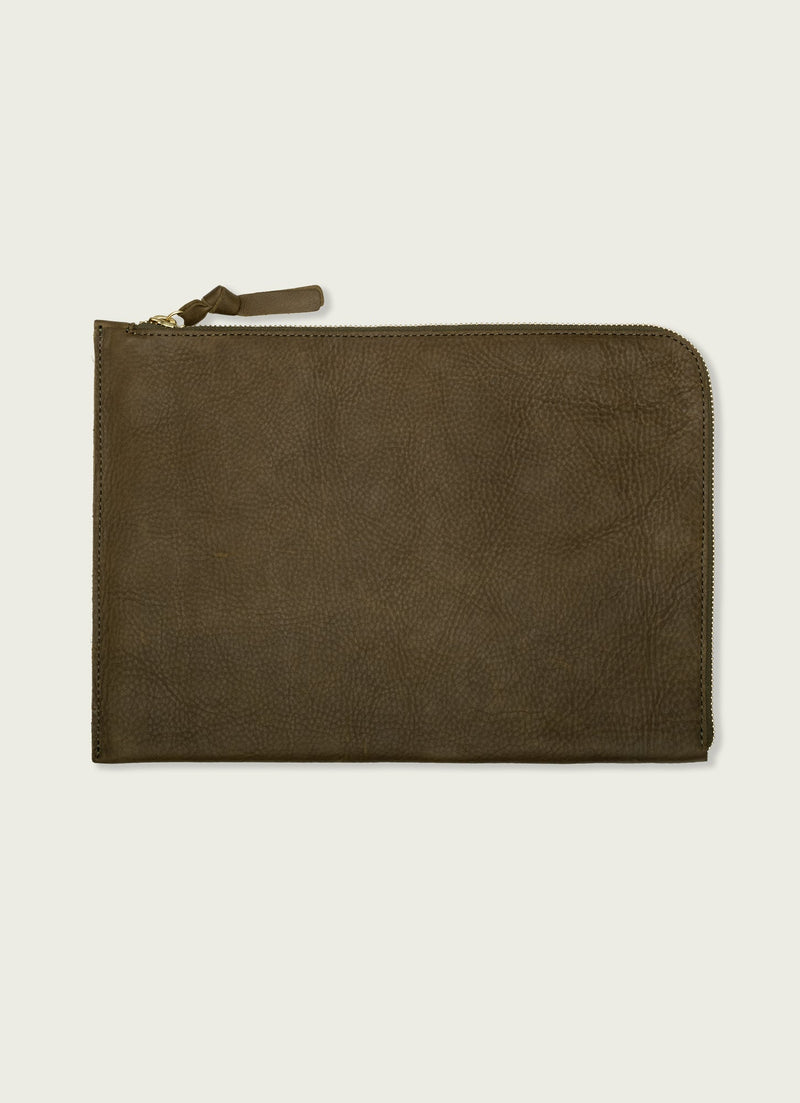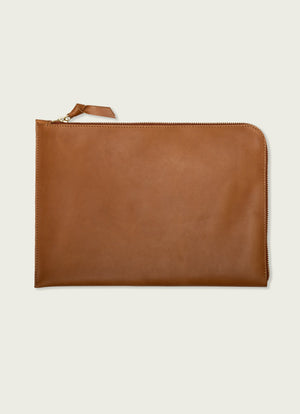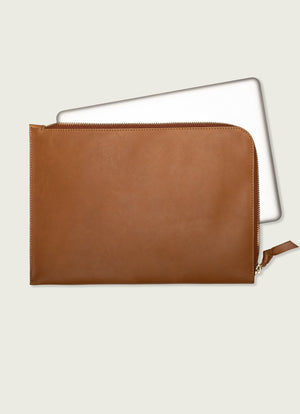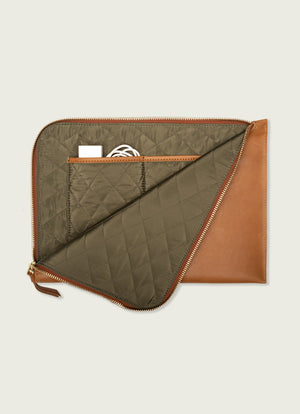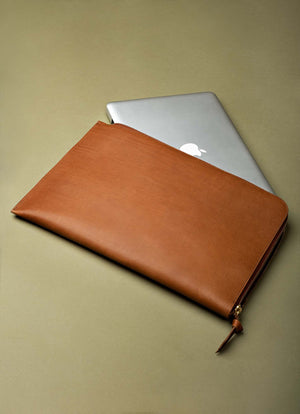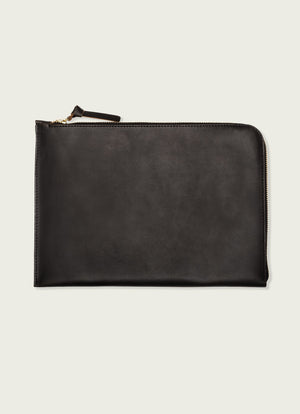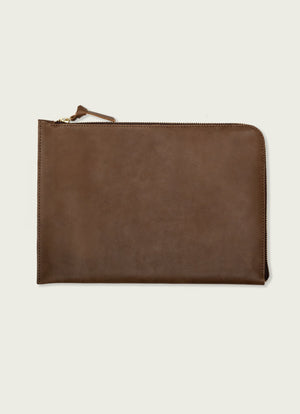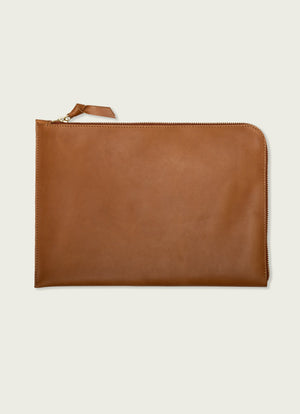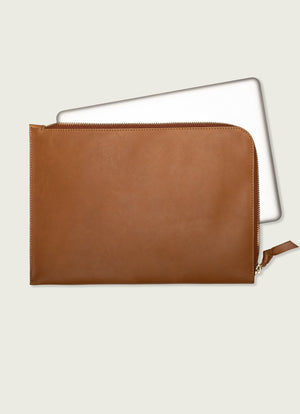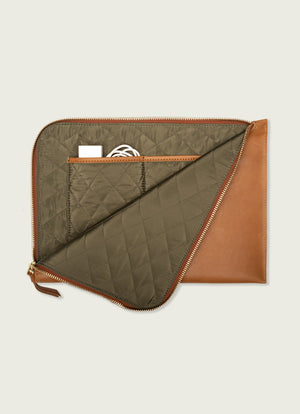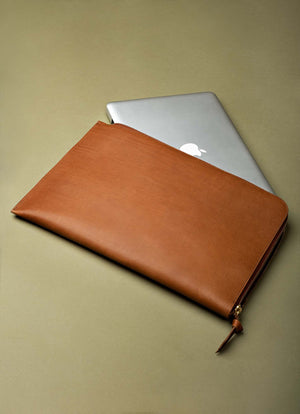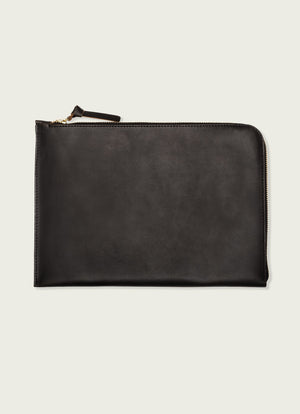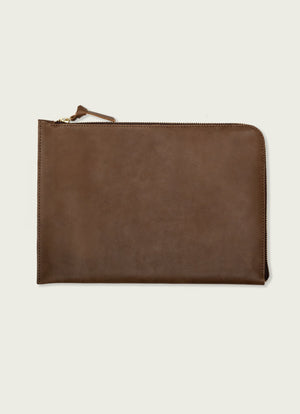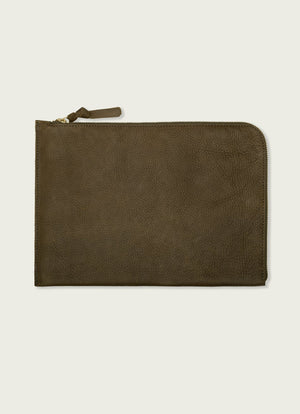 The Laptop Sleeve

Our leather laptop sleeve provides heavy-duty protection for your laptop day in and day out. We use our full-grain leathers and line the interior padding with a soft quilted lining that is gentle on your laptop's surface. Internal pockets for chargers and pens make this a handsome carry-all for your tech essentials.
• 100% Full-Grain Leather
• Heavy Duty Zipper
• Quilted Lining
• Heavy Duty Zipper
• Internal Pockets
• FREE Shipping and FREE Returns
• 13"-14" Laptops - 14" x 10" x 1"
• 15"-16" Laptops - 16" x 11" x 1"
Featured In




#WP&ME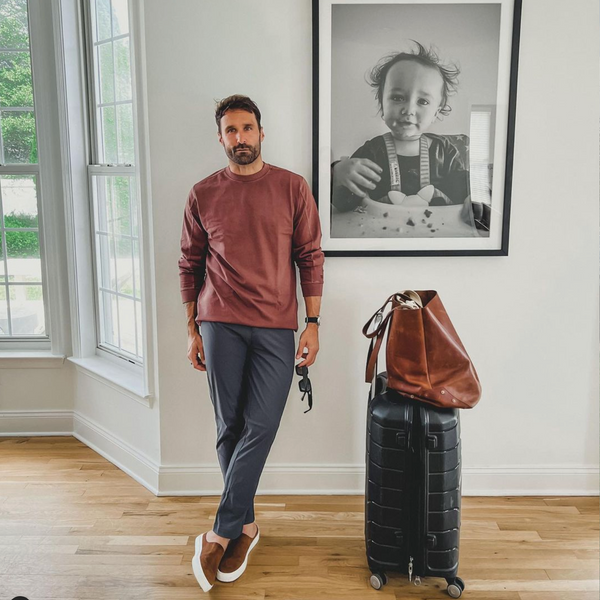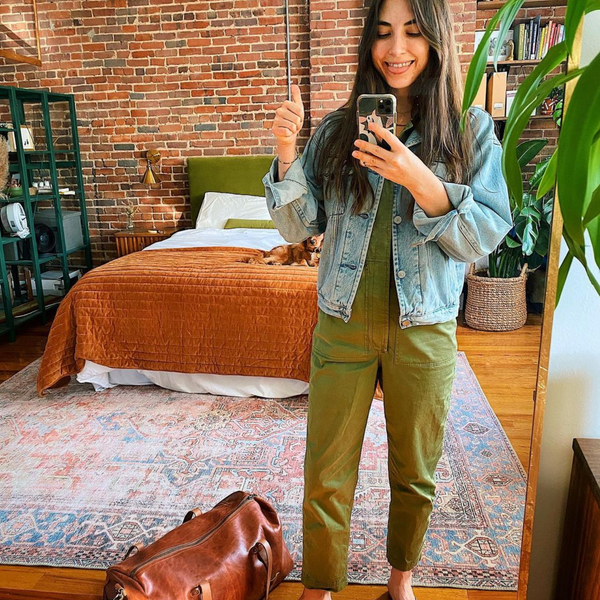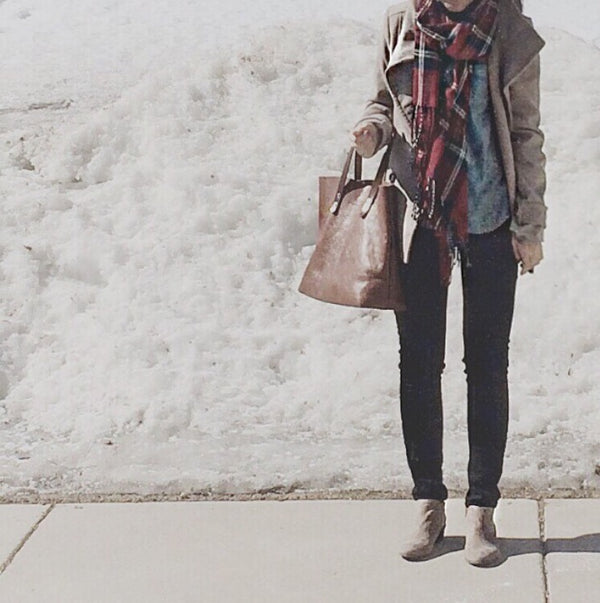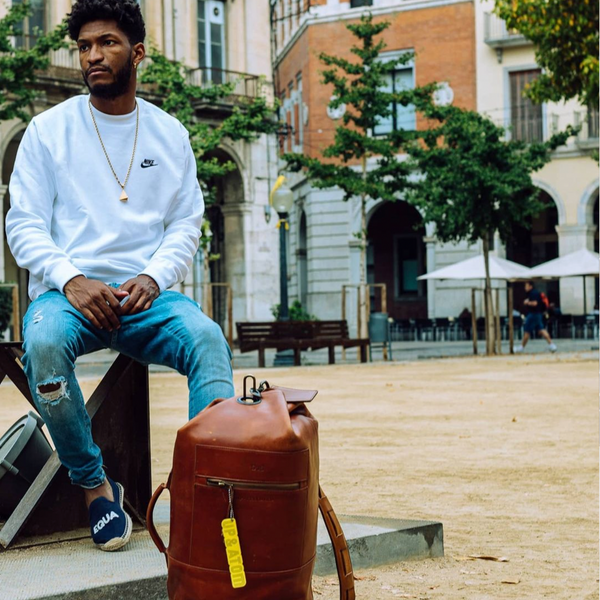 Reviews
Customer Reviews
Write a Review
Ask a Question
12/05/2023
Celina R.

United States
Great Laptop Sleeve
I had originally purchased the larger 16" but realized I needed the smaller 13". Returning was a breeze and now my 13" sleeve fits perfectly in my WP Midland backpack. Great quality, would definitely recommend!
04/22/2023
Steven C.

United States
My Laptop Fits! The BEST!
It is so hard to find laptop covers that actually fit the larger ones, plus it has convenient pocket inside for the power supply as well as excellent padding. This has to be the BEST laptop cover I have ever owned or seen!
01/11/2023
JENN

United States
Great laptop sleeve
I was excited to see a new item from Whipping post under the tree this year. (Last year was the backpack!) I love taking this to work with me. I'm not really thrilled about the quilting inside, I like the rustic feel much like the other leather bags. But I will still use the **** out of it because I know it's great quality!
11/22/2022
Dan C.

United States
Laptop Sleeve
I'm never disappointed by your awesome products!!! The laptop sleeve is perfect with it's beautiful leather and ample padding to protect my computer. Outstanding as always!
07/25/2022
Peter O.

United States
Smart and Understated.
How often we have to take care that the laptop isn't subjected to too much rough handling. Finding an appropriate protection and cover has to be sensible and not over done. This 'Sleeve', with a nice lining inside to give a laptop just a bit more of a cushion when in transport, ensures that you have adequate protection. Slim and trim it affords that protection that you need.
07/24/2022
Joern N.

Denmark
Where else?
Nice and sturdy!
05/07/2021
Adele T.

United States
Tote and laptop sleeve
I've purchased a tote and the laptop sleeve from you and both are used everyday. There are several things I care about; utility, simplicity of design, great construction, you fulfill all of these and you will always be my first choice when i need leather goods.
03/11/2021
Joern N.

Denmark
Nice
As usual: nice, better than hoped for
03/08/2021
Revati N.

United States
Awesome Product
Quality A-one Color awesome Classy style Light weight Steady zip Soft inner liner Over all very good product.
01/06/2021
Mariana G.

United States
Amazing Gift
I bought this sleeve to match with my partner's Weekender bag and he absolutely loved it. The leather is soft and durable, and the interior is lined and padded so it keeps his laptop safe for work. The case itself was a little larger than anticipated so it fits his 13" HP, as well as the charger and stylus with little bulk. Overall an amazing purchase.
08/10/2020
Margaret G.

United States
Beautiful Leather!
I purchased this piece to use for my laptop but mis measured, but decided to keep and use for my iPad and documents because it's beautiful!!
05/26/2020
Daniel H.

United States
Great product.
I bought this case for my wife and she loves it. I would highly recommend it if you need a laptop sleeve.
05/25/2020
Catherine M.

United States
Great computer sleeve
Fantastic quality and great service
02/14/2020
Audrey A.

United States
Awesome Sleeve
I chose the dark brown laptop sleeve and until I buy an iPad Pro it's been serving as a folder and document holder. So classic so rugged so beautiful. This is my fifth WP investment and I'm never disappointed in any way. Awesome hardware great full grain leather great color saturation. Thank you Ryan
01/14/2020
Carol U.

United States
Beautiful carrying case!
I was looking for something nice looking and well made to carry some paperwork. Most of the items I looked at had multiple compartments for charge cards and other items that I didn't need. This was perfect. The quality was outstanding. Just what I needed.
10/08/2019
David H.

United States