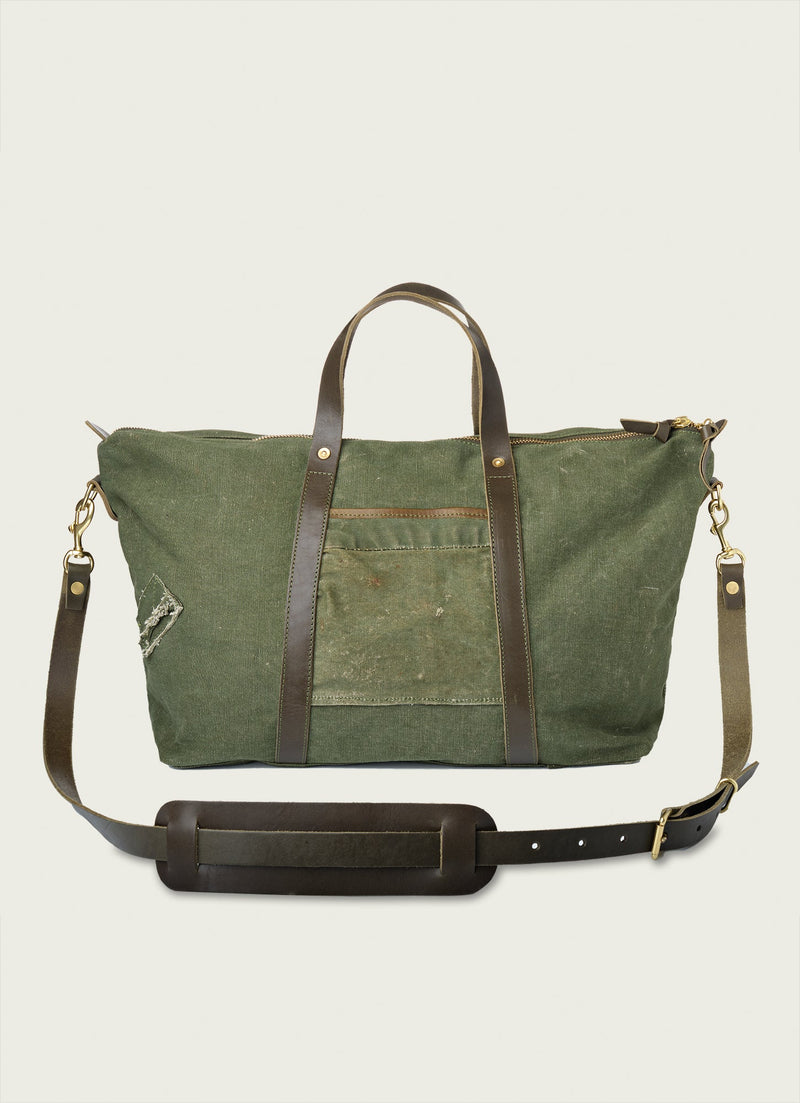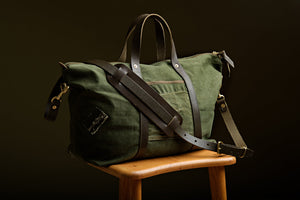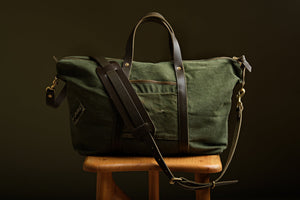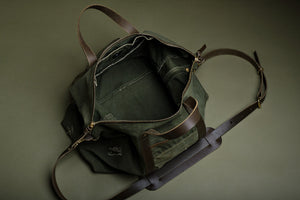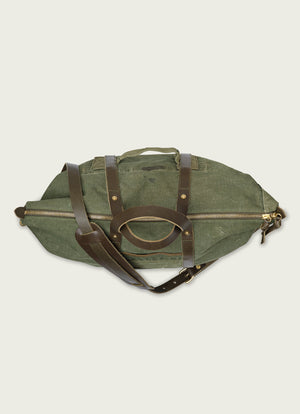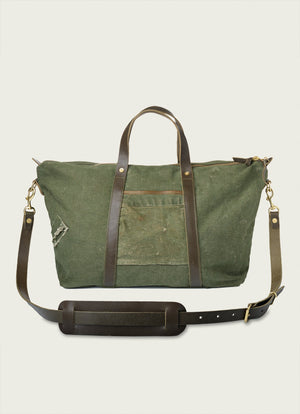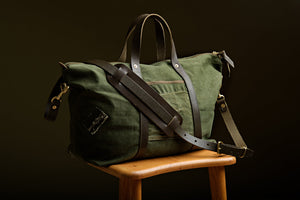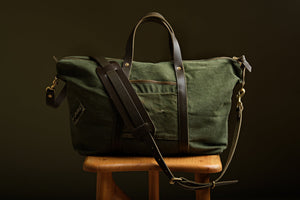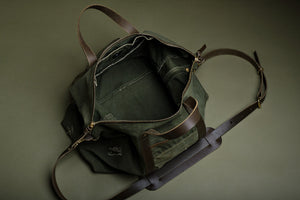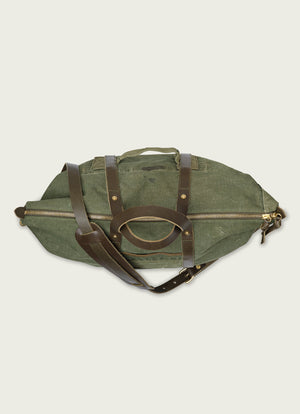 Repurposed Military Travel Bag


I wanted to turn my Father's old Vietnam-era duffle into a travel bag that would last another 50 years. The result is the Repurposed Military Travel Tote. Each bag is made from salvaged military canvas. They are meticulously deconstructed and transformed into a modern traveler with built-in history. No two are alike and bear the unique markings of their former lives. Some even have the names of those they belonged to. 
• Authentic Salvaged Military Canvas
• 100% Full-Grain Leather
• Brass Hardware
• Internal pocket
• Detachable, adjustable leather strap with shoulder pad
• Carry-on friendly
• Width: 22"
• Height: 14"
• Depth: 8"
Featured In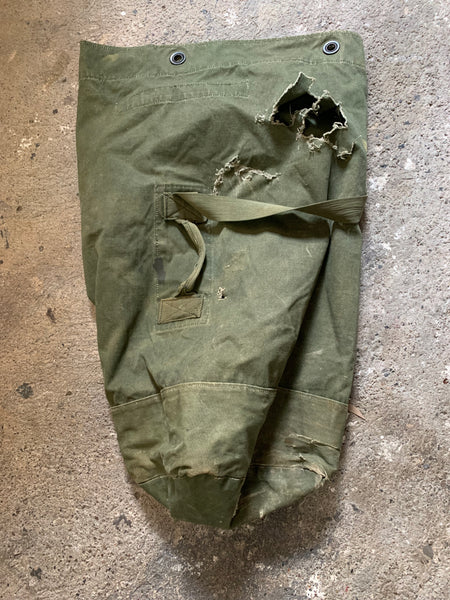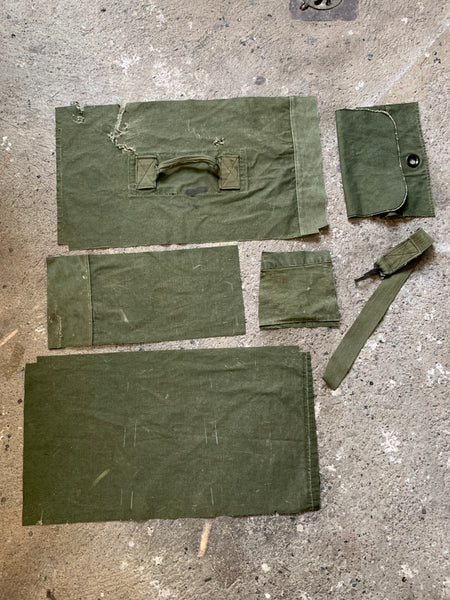 History Repurposed