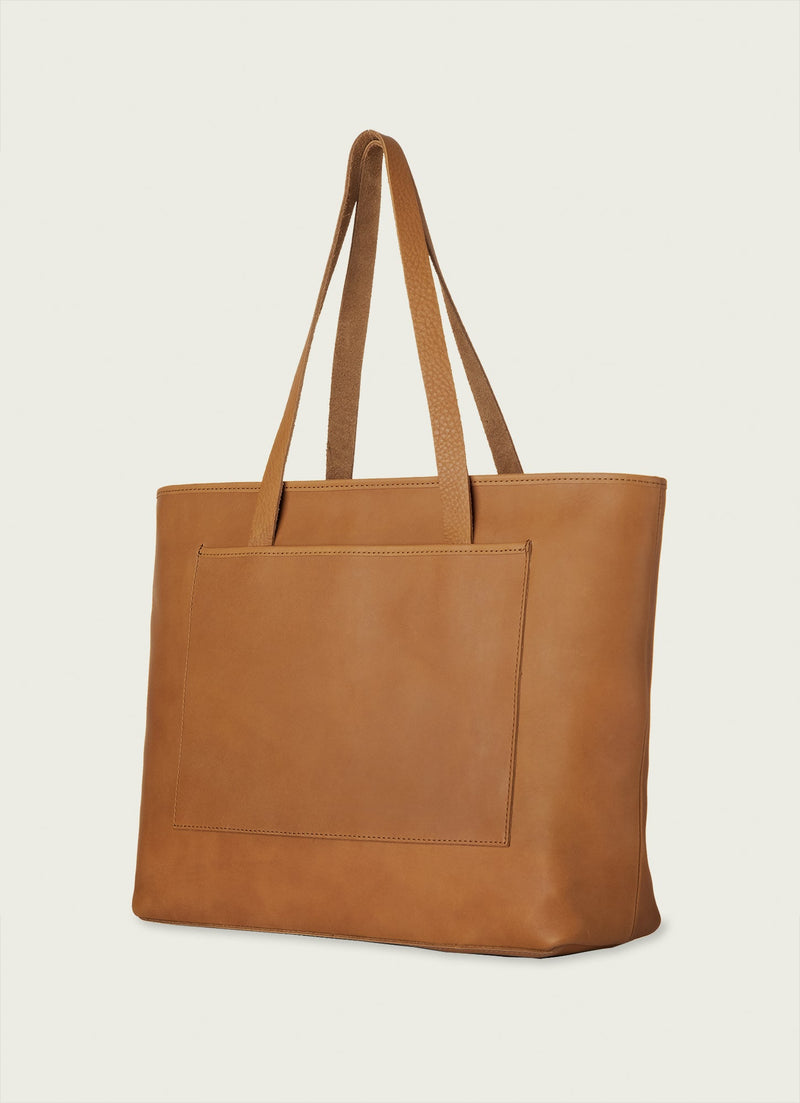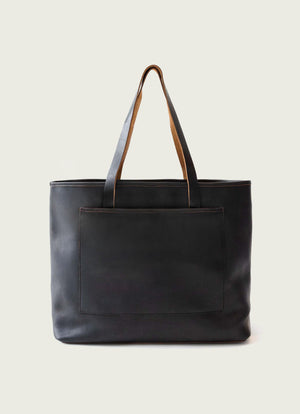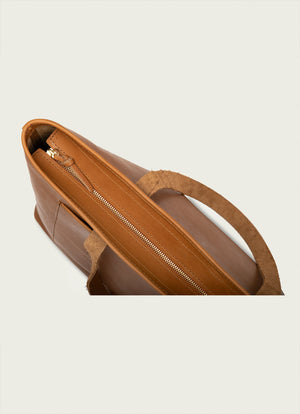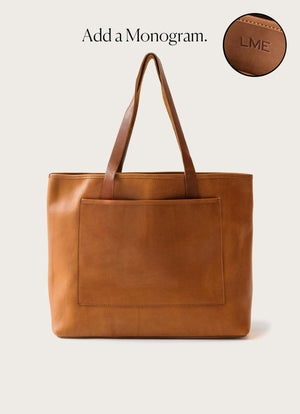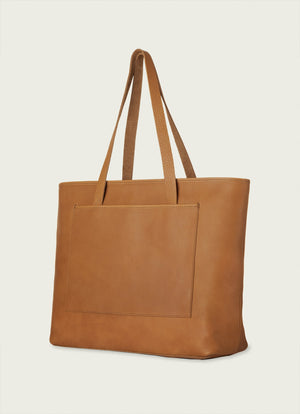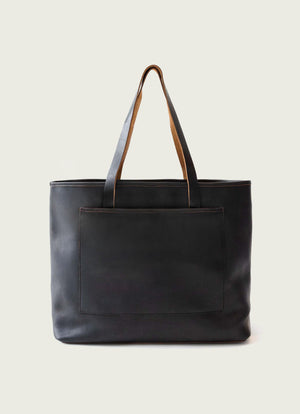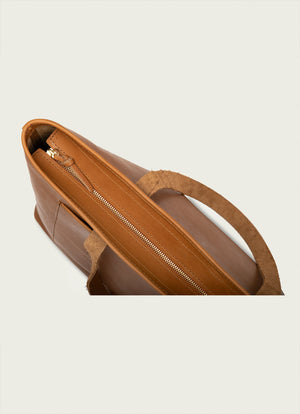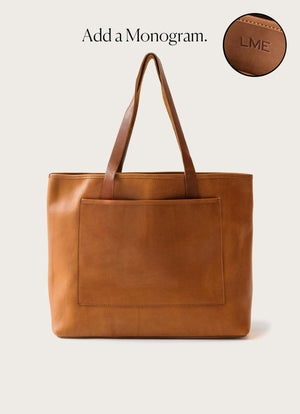 Oversized Zipper Tote

The bigger the tote, the better. Our oversized zipper tote makes sure you can fit everything you could possibly need for work or travel- all secured with a smooth brass zipper. This tote is made with our full-grain leather that is soft, but sturdy. The solid bottom helps this tote keep its shape day in and day out.
Featured In




#WP&ME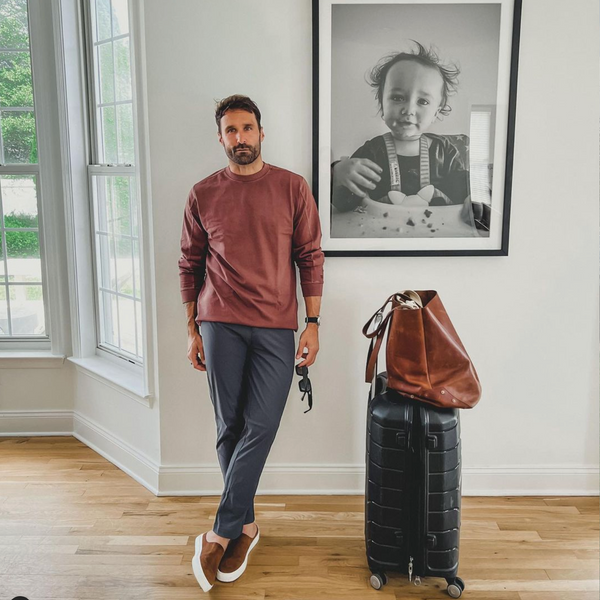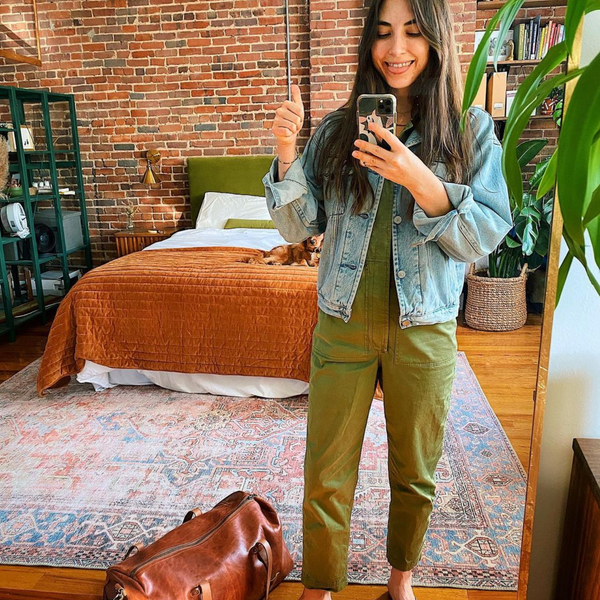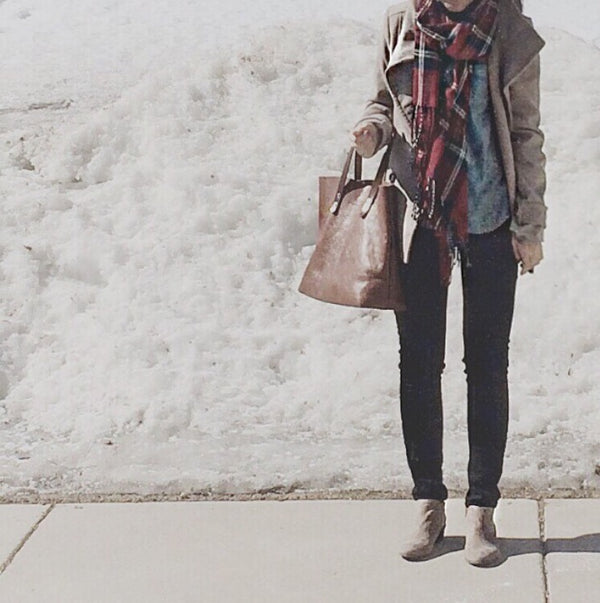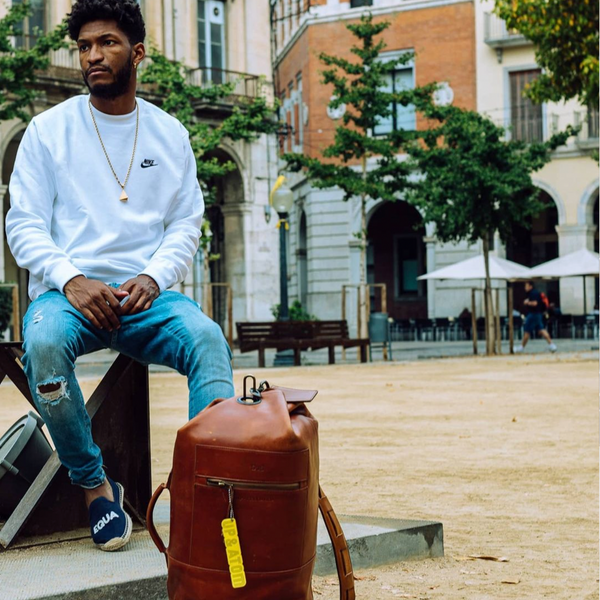 Reviews
Customer Reviews
Write a Review
Ask a Question
03/16/2023
Aaron C.

United States
Impressive
Purchased tote as a gift to my wife for work. We were both very impressed with the build and quality (smell was awesome). You never know what you are really purchasing over the internet. This company is legit. Since my first purchase I have made other purchases from WP Standard. They continue to impress. In my opinion, you will not be disappointed with your purchase.
03/05/2023
Crystal

United States
WP Tote Girl
I purchased 3 of the Utility Totes and Olive, natural and black my next one is the zipper brown. Love the quality of these totes
03/03/2023
Daslyn H.

United States
Oversized zipper tote- No regrets!!
So excited to receive my bag today. Admittedly, The chocolate color was a bit more muted than I expected, but once I hit it with the leather milk, it was perfect!! Overall I'm happy, but bummed that the zippered tote doesn't come with the inside key ring strap attachment. Now if we can just get the desert black back in stock...hmm???
03/01/2023
Juli C.

United States
Beautiful and Useful Bag but....
I love the bag, it's beautiful. I travel a lot and I like this bag because it has an outside pocket - perfect for airline tickets. The bag also zips completely closed, great for putting through xray machine and above your airline seat and nothing falls out. It's roomy! My travel screen, iPAD, laptop, papers, everything fit. The ONLY thing I don't like is it is heavy with this stuff in there and the straps dig into my shoulders. Very uncomfortable walking through airport.
02/20/2023
dashia w.

United States
Its AMAZING—The zipper tote!
I couldn't wait for the restock—received email notification and ordered immediately! She (the tote) didn't disappoint!!! Transferred my stuff into her and it's love…the LEATHER smell—the QUALITY—-the ROOM for all my stuff—-THEEEEE ZIPPER—-what are you waiting for!!!
02/14/2023
Vivian P.

United States
Oversized zipper tote
Thus far, I have ZERO complaints. I love the color, size and richness of the leather. It's big enough to house my laptop, small purse and other work materials. My one concern would be the straps. They are not as sturdy as the bag and I worry about them ripping. If you're on the fence, get it! You won't be disappointed.
02/06/2023
Jill P.

United States
You need this tote!
I searched for weeks for a tote that would hold a larger laptop (HP Envy 17.3), work docs, and everyday essentials that were also locally made by a small business. This tote checked all the boxes! It's simple and beautiful. The quality is beyond expectations. Stop searching and buy this! You will not be disappointed.
01/08/2023
Hali M.

United States
Oversized Zipper Tote
I used this bag on a recent trip and my valuables were secure going through the airport thanks to the zipper closure. Quality leather and craftsmanship. Would definitely recommend!
12/16/2022
Nina

United States
The smell of this soft leather is simply DELICIOUS!
I was so excited that I marked my calendar of the delivery date. Once it arrived it did not disappoint! The smell of this soft leather is simply DELICIOUS! The quality of the leather and workmanship is most excellent. I know I'll be getting so much use out of it because it's so versatile. The placement of the monogram is discreet but elegant enough to notice. I like the choice of a brass zipper; it pairs well with the bag and secures anything from falling out. I'm looking forward to putting it to use and watching as the years pass how it becomes a different bag. I would highly recommend purchasing from WD Standard. Beware though, there is nothing standard about their merchandise . . . its top notch.
11/20/2022
Carolyn P.

United States
The Oversized Zipper Tote - - Simply Fabulous!
This is the third tote that I have purchased from WP, in addition to a beautiful wallet, and the quality of every purchase is simply excellent. My Oversized Zipper Tote, which I have wanted for a long time, is soft, just the right size, and is beautiful in olive green. You will never go wrong with a WP leather product.
11/16/2022
Sandra S.

United States
Great Large Tote and High Grade Leather
Love the generous size, high quality leather. I bought one for myself then ordered one for my daughter. This is much better quality and customer service than Leatherology. Will look to buy other items from WPStandard. The branded monogram is a nice touch as well.
12/07/2021
Pamela G.

United States
Awesome Zippered Tote
Fast shipping and beautiful smelling leather. That is nothing better.
02/02/2021
Deena

United States
The perfect tote!
This is really the perfect tote with the addition of the zipper. The quality is superb! Thick, substantial zipper and their full grain leather make this a bag that will last a lifetime. I have the tan, my favorite color and it continues to look better every year that I carry it. No worries about weather or anything else!!!! Fits laptops and a ton of other goodies with no issues. Huge fan of WPS and will be a customer for life!
12/17/2019
Celeste P.

United States
In Love
I've been using the original tote for the past year and the only thing it was missing is a zipper! I couldn't wait to order the zippered tote and am not disappointed. I can't wait to break in this leather and have it look even better the longer I use it.