The Oversized Leather Tote


The bigger the tote, the better. Our oversized tote makes sure you can fit everything you could possibly need for work or travel. Laptops, water bottles, books - you name it, this leather tote can take it on. The Oversized is made with our full-grain leather that is soft, but sturdy. The solid bottom helps this tote keep its shape day in and day out. An accessory strap with solid brass hardware is included.
• 100% Full-Grain Leather
• Durable nylon thread
• Solid Brass Hardware
• Solid bottom
• Interior pocket drop pocket for storage
• Exterior pocket
• Accessory strap with solid brass hardware
• Width: 18.25""
• Height: 13"
• Depth: 5.75"
• Handle drop: 10.5"
• Weight: 2.5lbs.
Featured In




#WP&ME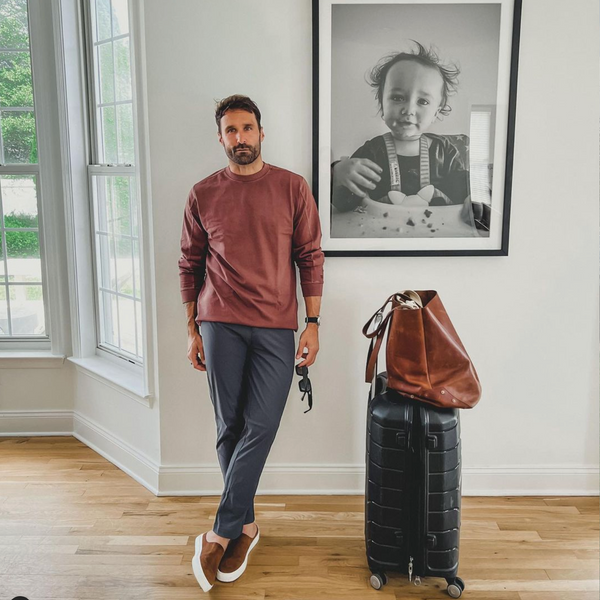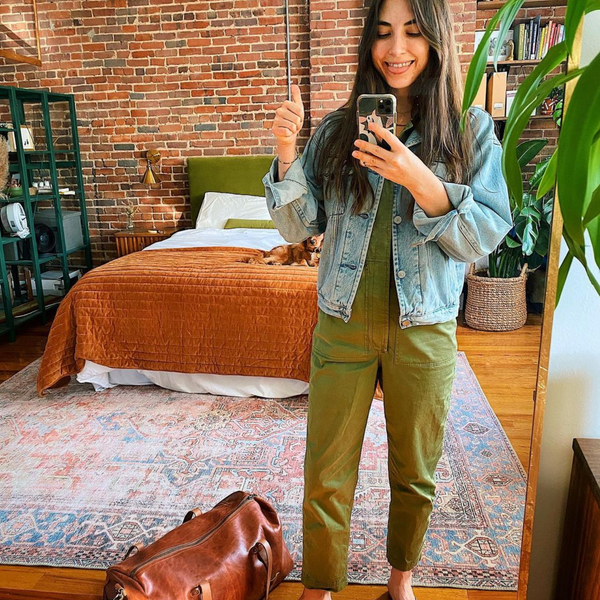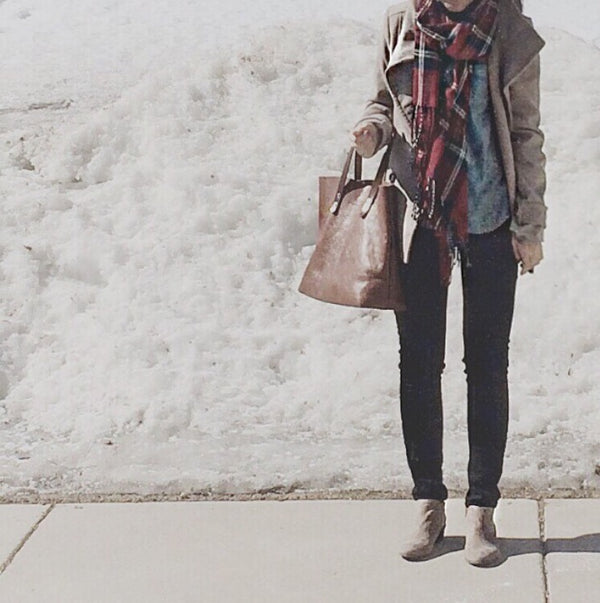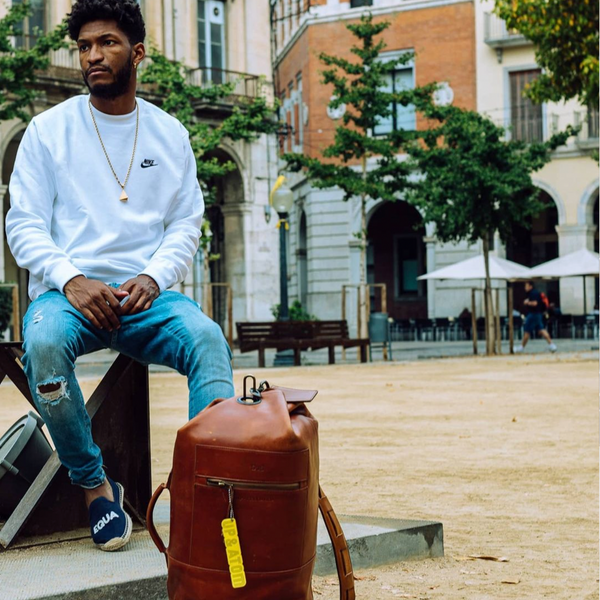 Reviews
Customer Reviews
Write a Review
Ask a Question
12/04/2023
Patricia C.

United States
Over sized tote
Hello Ryan. I'd love to give you a positive feedback on my purchase but I STILL have not received my purchase. I paid for an expedited delivery, was given a UPS code and then told a different service was used. So at this time my experience is not good at all !!
12/01/2023
Christopher L.

United States
Blown Away
This is my second bag from WP Standard and I love it more (if possible) than my first!
11/17/2023
Colleen F.

United States
Beautiful bag, good structure
This bag is the perfect size for all the stuff I tote back and forth to work. It's really sharp looking and had good structure so it stands up by itself. My only suggestion would be to make the internal pocket a little bigger, but otherwise it's perfect!
07/11/2023
Phyllis B.

United States
Very Happy !!
This tote was a gift for my daughter who was voted one of 10 Top Professors at UT. Wanted something VERY SPECIAL and the oversized leather tote is PERFECT !!
04/01/2023
Tamera F.

United States
Beautiful bag!
Fast service! Great quality bag!
02/23/2023
Cindy M.

United States
Oversized tote
I just love this tote!!!! I bought the vintage tote which I love as well but my work laptop was a tight in the bag. The oversized tote is perfect size with plenty of room for my planner, clutch, folders And more! I look forward to the worn look like my vintage! I bought both in the same natural color I even got caught in the rain the other day with my brand new tote, the rain drops disappeared within minutes without leaving a single spot. I'm in love with this bag and I'm thinking about ordering the wallet!!!! I would love to see this size in a simple vintage bag. Thank you Ryan for your impeccable workmanship!!!!!!
02/17/2023
Kathy M.

United States
Dream Tote!
I have had my eye on this tote for awhile. It did not disappoint, came very quickly. Quality is amazing and if your a fan of beautiful leather, this is it! Thank you.
02/11/2023
WriteAboutIt

United States
Chocolate Goodness
Online pictures do NOT do the Chocolate tote justice. It is a truly milk-chocolatey color, warm and yummy-looking. The leather is smooth and showcases any existing striations in the hide absolutely beautifully. It also offers good structure without being stiff. I also love the soft, wide handles. This was a win for me!
02/06/2023
Abbey S.

United States
Love it
This is my second purchase. The bag is absolutely beautiful fast shipper highly recommended.
02/03/2023
Stacie R.

United States
Perfect everything bag
I just recently received my oversized tote & I couldn't love it more! I wanted to upgrade my diaper bag (three kids under 5) & it is perfect! I spent a long time researching exactly what I wanted.. and finally decided on this product. It has the perfect amount of room for necessities.. diapers, outfit changes, snacks & all my things. It will be great for travel or for packing for long days out. The bag is so beautiful & timeless. Couldn't be happier with my choice.
02/02/2023
Carol K.

United States
The oversized tote
It's beautiful!
01/30/2023
Andrew H.

United States
The Perfect Work Bag Does Exist!
I absolutely love my new tote -- it is the exact size and color that I have been looking for. The color is perfect and it is clearly high quality. It is great for work and fits everything I need to carry on my commute, including laptop, chargers, headphones, etc....not to mention the compliments I get on it! I would recommend this bag to any professionals who are looking for something sleek and well-made! Will definitely explore more products from WP!
01/25/2023
Anna M.

United States
My Oversized Tote
I have used my new oversized tote since I received it last week. It is absolutely beautiful. I love it. The bag holds everything I need everyday. I live the outside pocket and the strap for my keys. I am so happy with my purchase and I love my beautiful new tote.
01/19/2023
Shari C.

United States
Quality, Quality, Quality!
So glad I ordered this bag - absolutely No regrets on this purchase! The quality of leather is unbeatable. Very well made. Highly recommend this company to anyone looking for a very well-made leather handbag.
01/14/2023
Aisha W.

United States
Superb Quality
Great bag! Super roomy and stylish!
01/11/2023
Cathy M.

United States
Love this bag
I recently purchased this bag to replace my travel carry-on. I used it on a Christmas trip & loved it! It is very well made, fits under the airplane seat with no problem and holds a lot. The leather is soft but holds the structure of the bag well. I'm very satisfied with my purchase and look forward to traveling with it for many years to come! There was an added surprise of a sunglasses holder too - very nice!