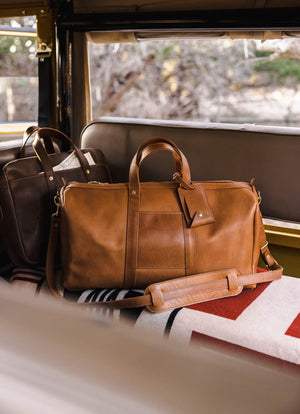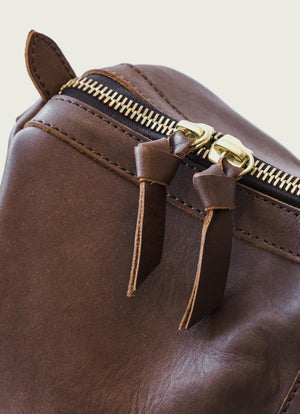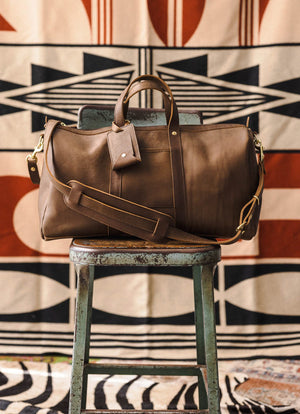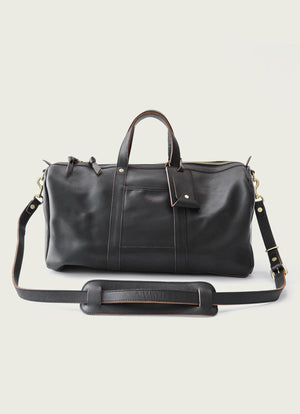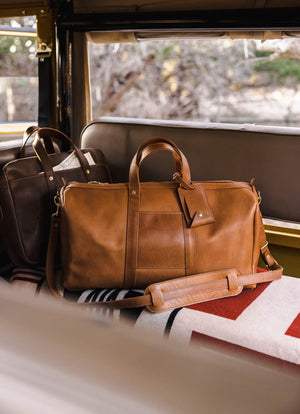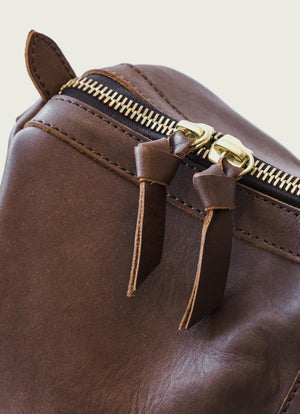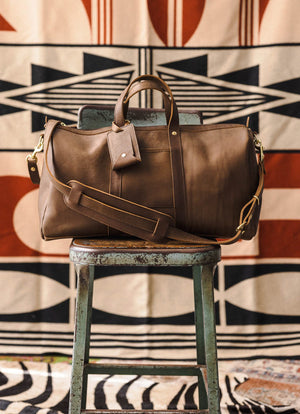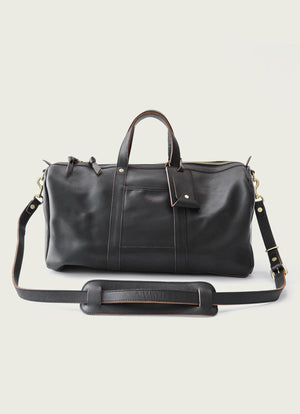 PanAm Duffle Bag


The Pan Am Duffle Bag is the perfect companion for your next weekend getaway or round-the-world trip. It's made from full-grain leather and features an adjustable strap, luggage tag, Heavy-duty 2-way zipper, and room to monogram it with your initials. Plus, it comes with a lifetime guarantee - so you can count on it to last through your many journeys.
• 100% Full-Grain Leather
• Heavy-duty 2-way zipper
• Solid Brass Hardware
• Luggage Tag
• Adjustable strap
• Interior pocket
• Airline carry-on friendly
• Width: 21"
• Height: 10"
• Depth: 10"
• Weight: 5.5lbs.
Featured In




#WP&ME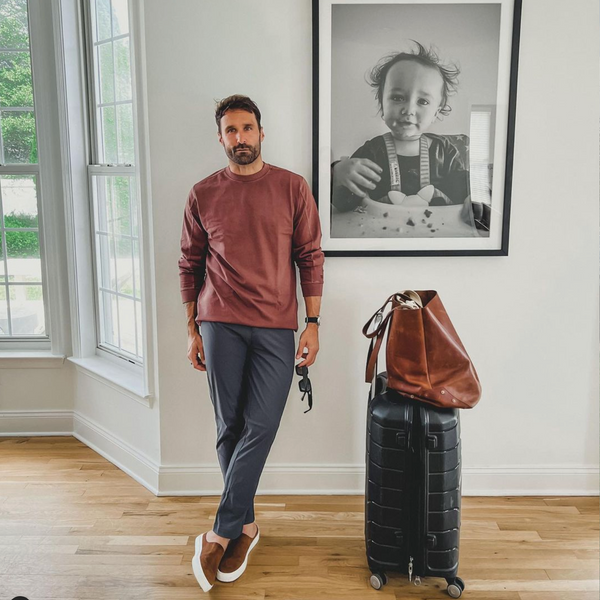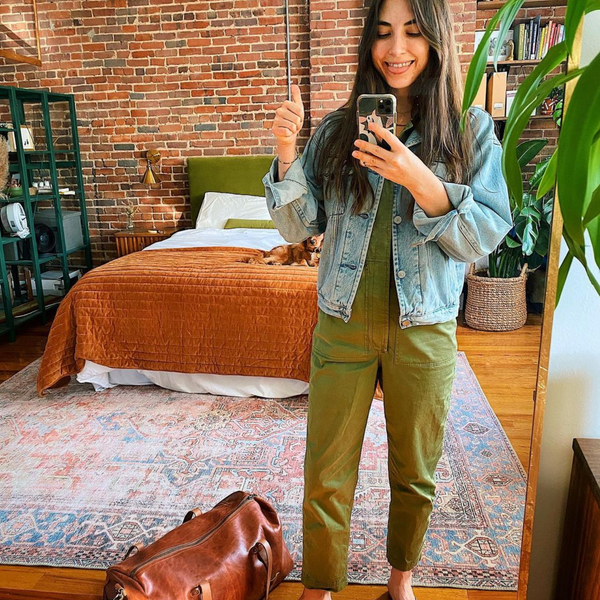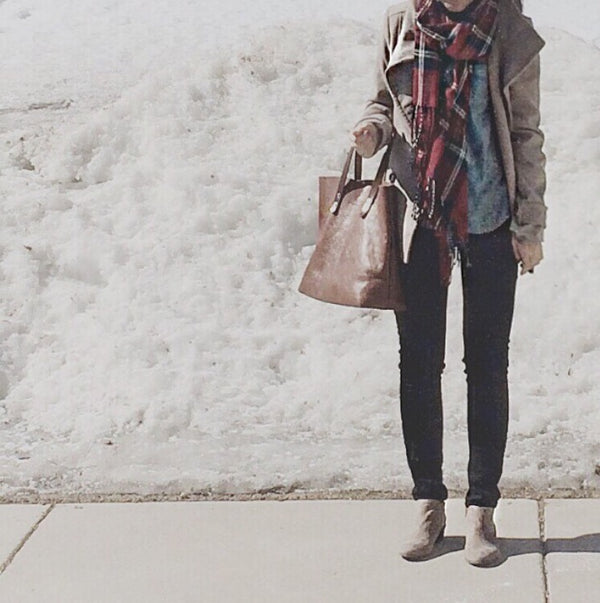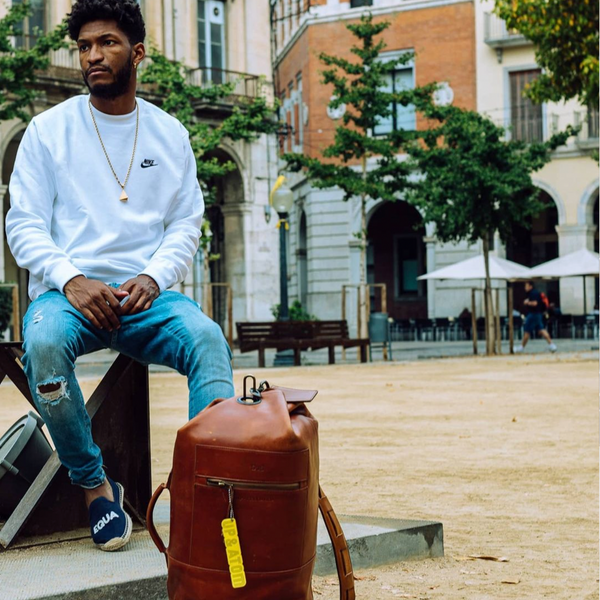 Reviews
Customer Reviews
Write a Review
Ask a Question
11/17/2023
Jerry

United States
Abysmal customer service
When the stitching breaks (in my case on second use) they will not help. They will offer you a 20% discount, inviting you to spend more to get what you already paid a lot for. If you complain, you will be offered a 15% discount
07/13/2023
Sara C.

United States
The Mary Poppins of bags
The bag is beautiful. It feels sturdy and the brass details are a winner. It surprisingly has more room than expected and is now my go to travel bag.
05/22/2023
Christina F.

United States
The BEST duffle bag
I am absolutely obsessed with this Tan-colored duffle bag. Amazing quality in leather, 2-way zipper and stitching. It took me about 3 years of searching for a Full-grain leather duffle bag and I am overjoyed to have found this company. I do a lot of 3-4 day traveling so this bag is the perfect size to hold all my essentials. The adjustable strap is really nice and comfortable, but unfortunately, I'm too short to use it. I'm only 4'10" and even though I added an additional notch, the buckle is too big to slide through the wide leather piece so the buckle now rests on my shoulder, which hurts. This downfall has nothing to do with the quality of the bag, but sadly it's an issue I always deal with due to my height. I haven't been able to find a leather strap to replace it, because companies don't make short crossbody straps. However, that aside, I do highly recommend this bag. It does have short handles, which make it possible to carry at my side without touching the ground (LOL, only short people understand this).
01/13/2023
Janet M.

United States
Fantastic weekend bag
Exactly what I was looking for in a high quality, weekend or carry-on bag. I will have this bag for a long time! The next time I need a purse or bag I will definitely be checking out WP's web-site!
11/25/2022
Marcus P.

United States
My 3rd bag i have bought
Love there bags, I have gotten 3 weekender type backs, 1 for myself, my wife and my brother. Just amazing craftsmanship
10/28/2022
Jonathan K.

United States
Form Function and Value
Fantastic build quality. Thick leather. Looks great. The continuous handle straps virtually eliminate any chance of failure. The riveted and sewn shoulder strap connections are solid as well. This bag will last forever and age well. I was able to pack 2 pair jeans, 2 heavy flannel shirts, 2 t shirts, 2 pair socks, 2 underwear and a few personal grooming items on a recent trip and it was stuffed. DESIGN NOTES: A duffle bag with leather this thick should really have a u-shaped zipper opening. I realize that would complicate the purity and elegant simplicity of the design, but when you open a straight zip on a heavy leather bag like this, the opening gets smaller in the other direction so it can be difficult to pack and zip when stuffed to the max. Also, the stitching and the rivets on the handle straps seem like they should be placed an inch or two lower on the bag so you can put a light jacket or sweatshirt on top of the bag and still use the handles when zipped. Still a fantastic 4 star bag tho.
10/24/2022
Jinger V.

United States
Best bag ever
I bought a WP weekender bag for my husband nearly 5 years ago and was hoping it would last. 5 years later, it's traveled all over the country and we couldn't be happier with it! Everything is perfectly intact and the bag will never go out of style! Love, love, LOVE WP!
05/21/2022
Lisa G.

United States
Gorgeous bag
Yet another gorgeous bag from WP. The quality of all their products will never disappoint. This duffle is the perfect size and will last a lifetime!
04/29/2022
Alberto P.

United States
Beautiful piece
Perfect size bag. Amazing quality. I literally can't wait to use it. Even better than what I was expecting(I knew it was going to look great since I also have a messenger bag from WPS).
12/16/2021
Elijah P.

United States
Quality Bag
No cut corners, everything is high quality
LOVE LOVE LOVE this bag!
Shipping was super fast and the bag is GORGEOUS! This beauty is made to last a lifetime!
Well Made
This is such a nice well made bag. Looks better with age.