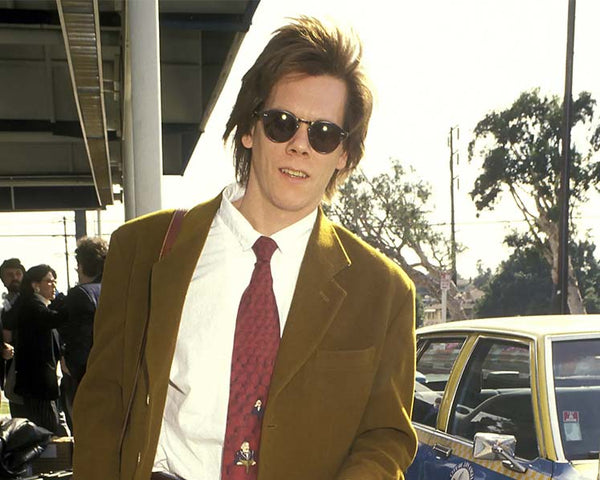 ENTRY 001
Vintage Airport Style: Travel Bag Edition
From Paul Newman to David Letterman, we're taking a look at the leading men of the 90s and the bags that accompanied them.
---
Good Baggage
Travelling in the past wasn't just about getting around. It was an adventure. Packing light was the preferred method of movement. All the way back to the early 50s, iconic men and women were photographed getting off the plane to showcase their looks. From Kevin Bacon to David Letterman, the men of the 90s became style icons for one reason or another. While the principles of vintage might be subjective, we wanted to showcase the men who helped shape 90s style and the bags they travelled with. From messenger bags, totes, and duffles, here are some inspirational looks that will up your travel game.
---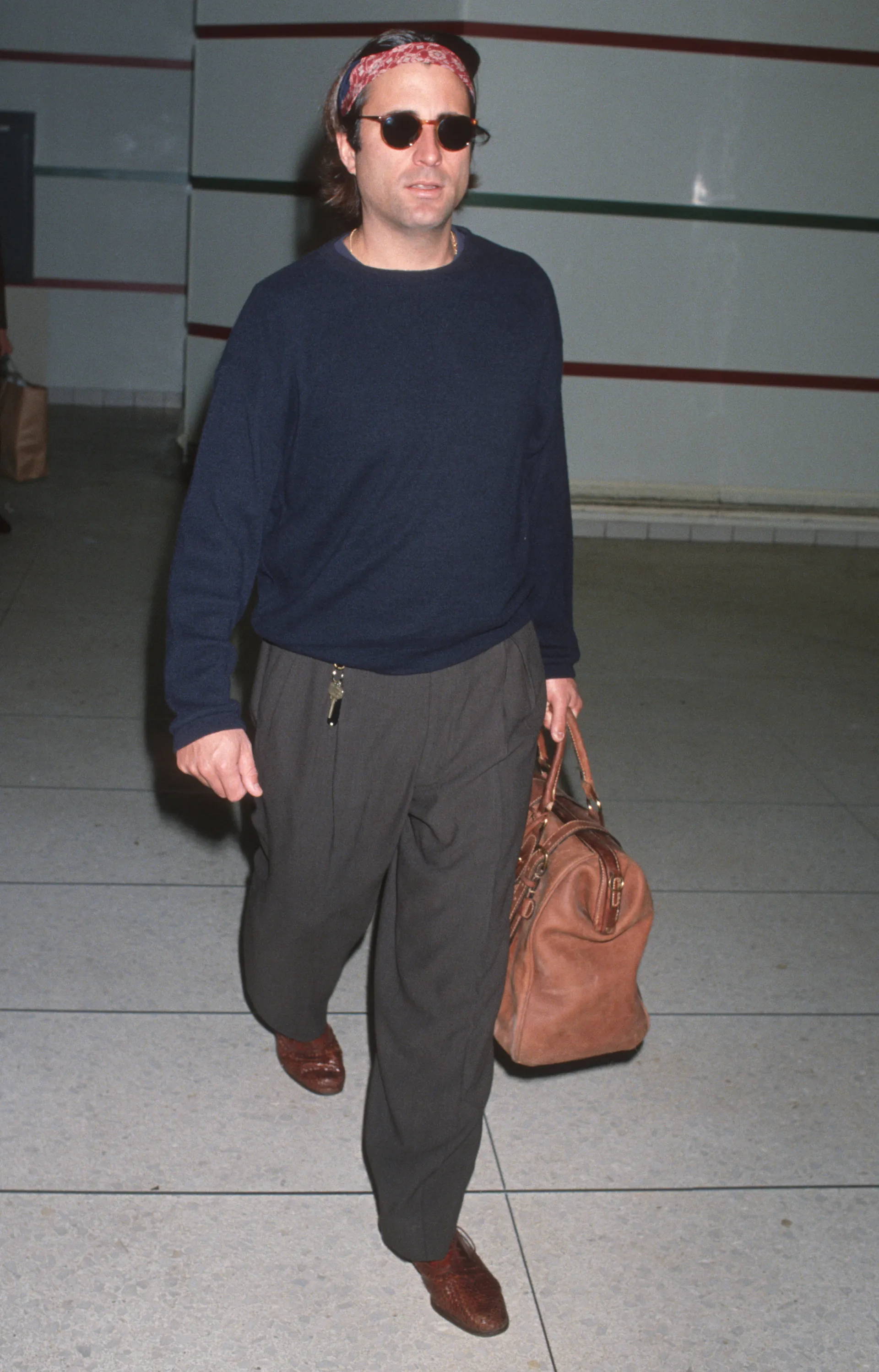 Andy Garcia, 1994
The Havana-born actor was Untouchable in the 90s. Sporting a bandana and equally cool shades, Garcia took his large leather duffle through arrivals in New York City. Recreate the look with our Tan PanAm Duffle.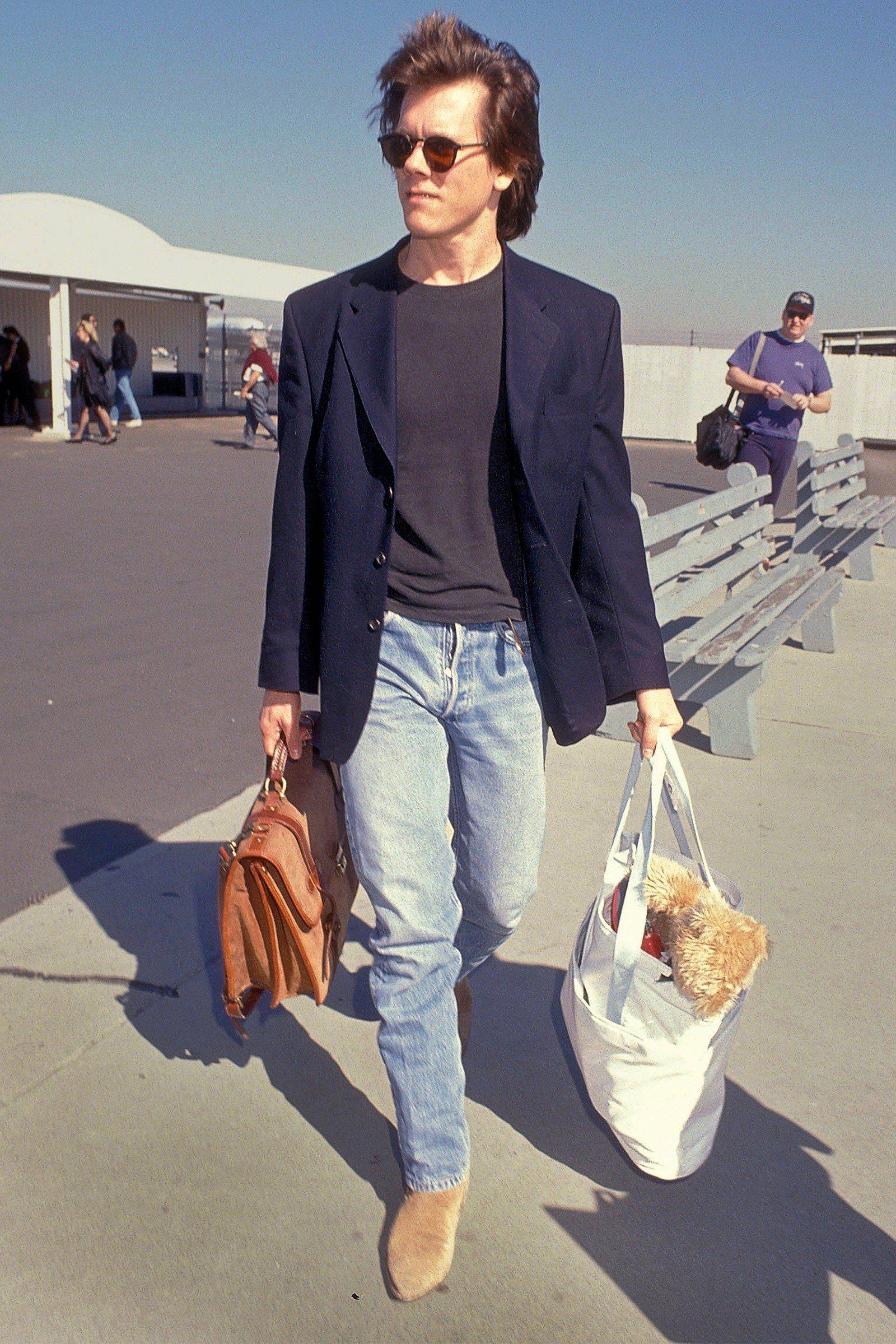 Kevin Bacon, 1991
Nobody pulled off jeans and a blazer quite like Kevin Bacon. A timeless demonstation of pure goodness. Pictured above, Bacon is photographed with a classic suede briefcase and a large white travel tote. Shop our Rough-out Woodward Briefcase and the Oversized Zipper Tote for a dual carrier look.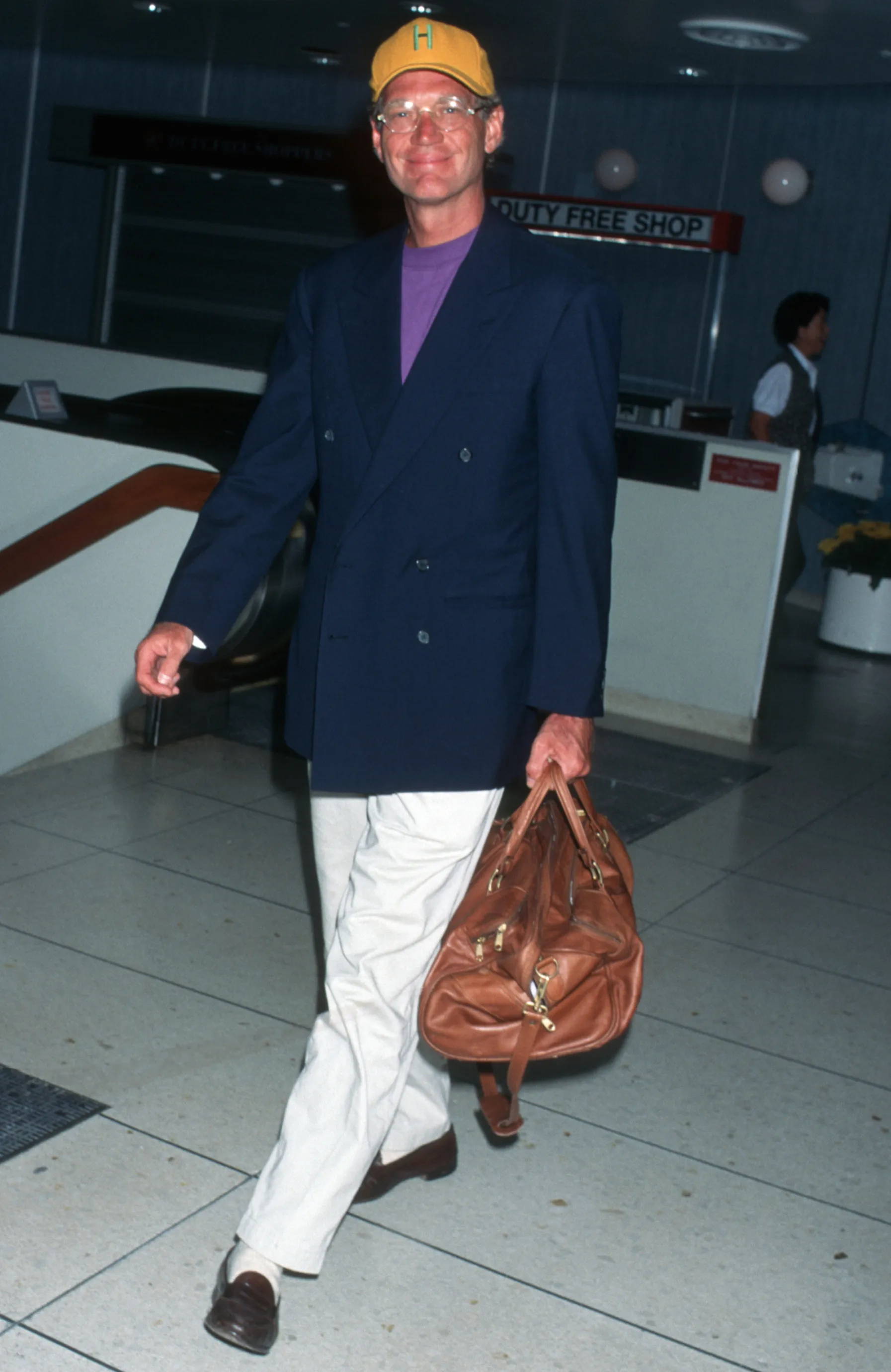 David Letterman, 1995
The comedian everybody loves. The iconic Late Night host became a menswear sensation after this photograph was taken in 1995. Dressing up with an unbuttoned navy double-breasted jacket and baseball cap, Letterman completed the look with a mid-sized leather travel duffle bag. To get one like Letterman, we'd like to suggest the PanAm duffle in Chocalate.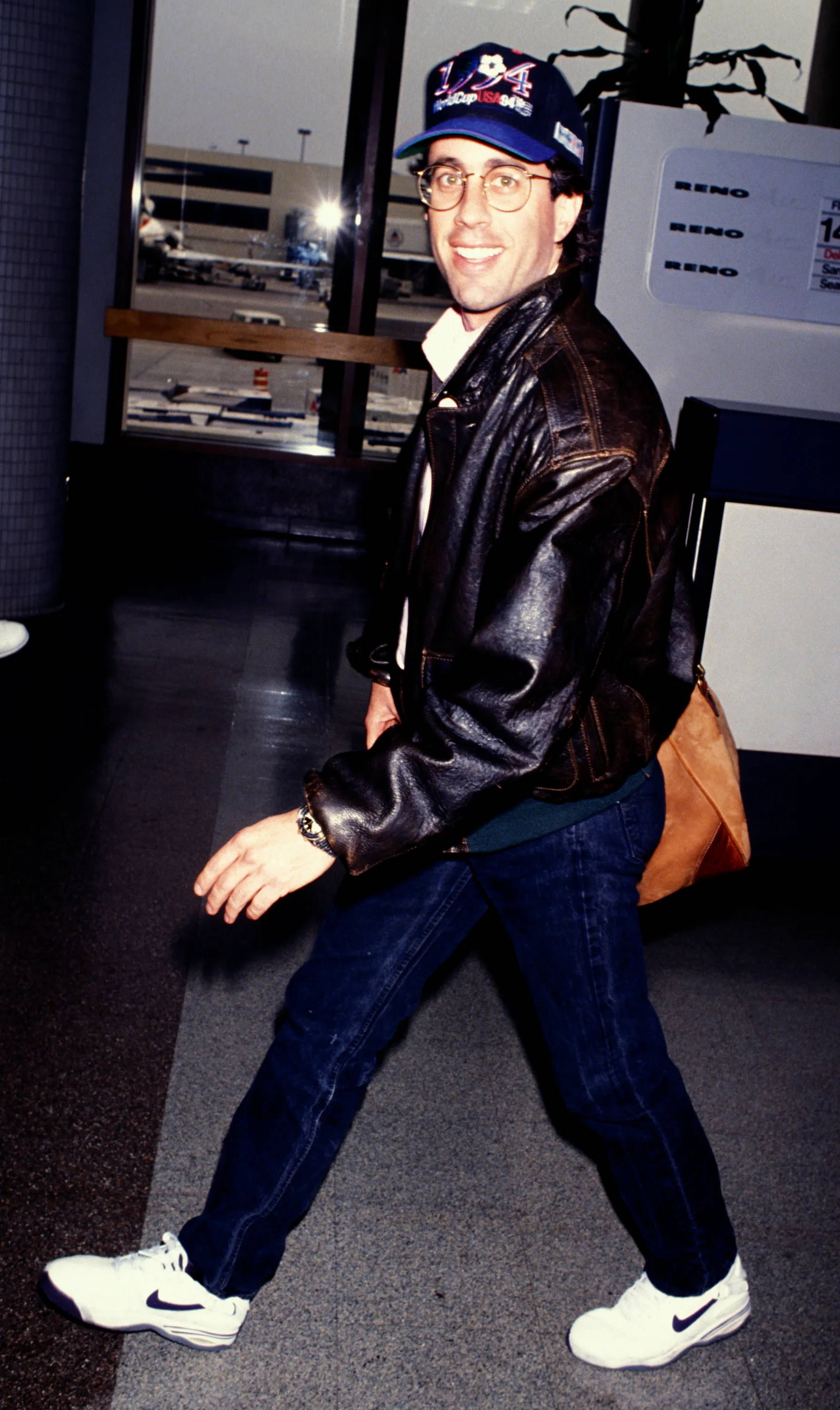 Jerry Seinfeld, 1994
After creating one of the most successful television shows on the planet, Jerry Seinfeld shocked the internet when he appeared in Kith's Fall 2022 collection. It seems Kith went for this 90s look exactly, paired with a seude tan travel duffle. If you're looking for something similar, consider picking up our Rough-out PanAm duffle.
Wesley Snipes, 1994
Arguably one of the coolest looks Wesley Snipes ever pulled off in his career. With solid black on black stripes, Snipes made the outfit pop with his tan leather over-sized messenger bag. It might be smaller in size than Wesley's, but our tan Meridan Messenger Bag gets the job done.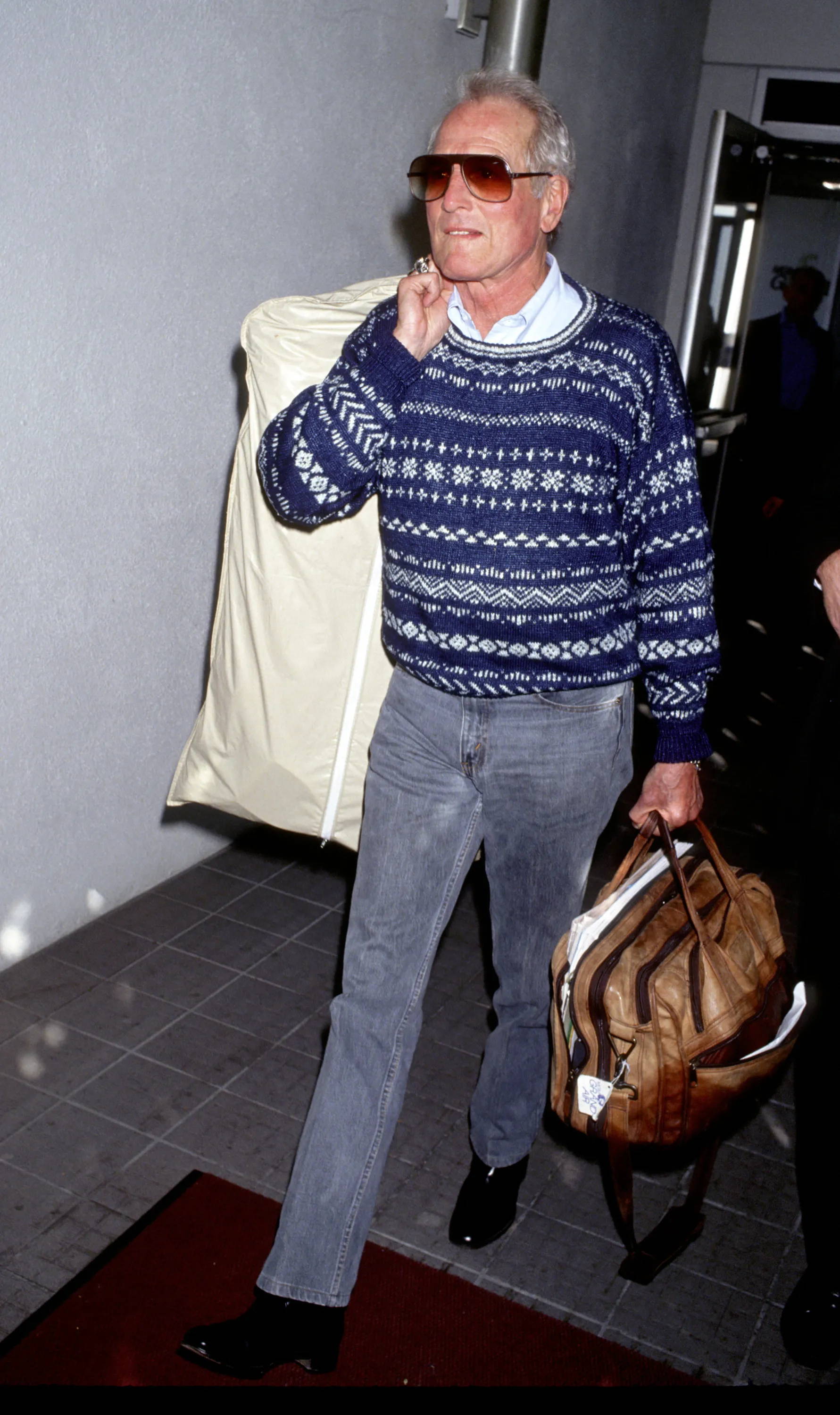 Paul Newman, 1992
The actor, film director, race car driver, and philanthropist needs no introduction. One of the most iconic actors of our time, Newman became a legend to menswear and watch enthusiasts in late 90s and mid-2000s. Any watch that had a Newman connection became gold. Pictured above, Newman had his over-sized leather messenger bag unzipped and stuffed with what we presume to be newspapers and scripts. Shop our Woodward Briefcase in tan for a slimmer look.