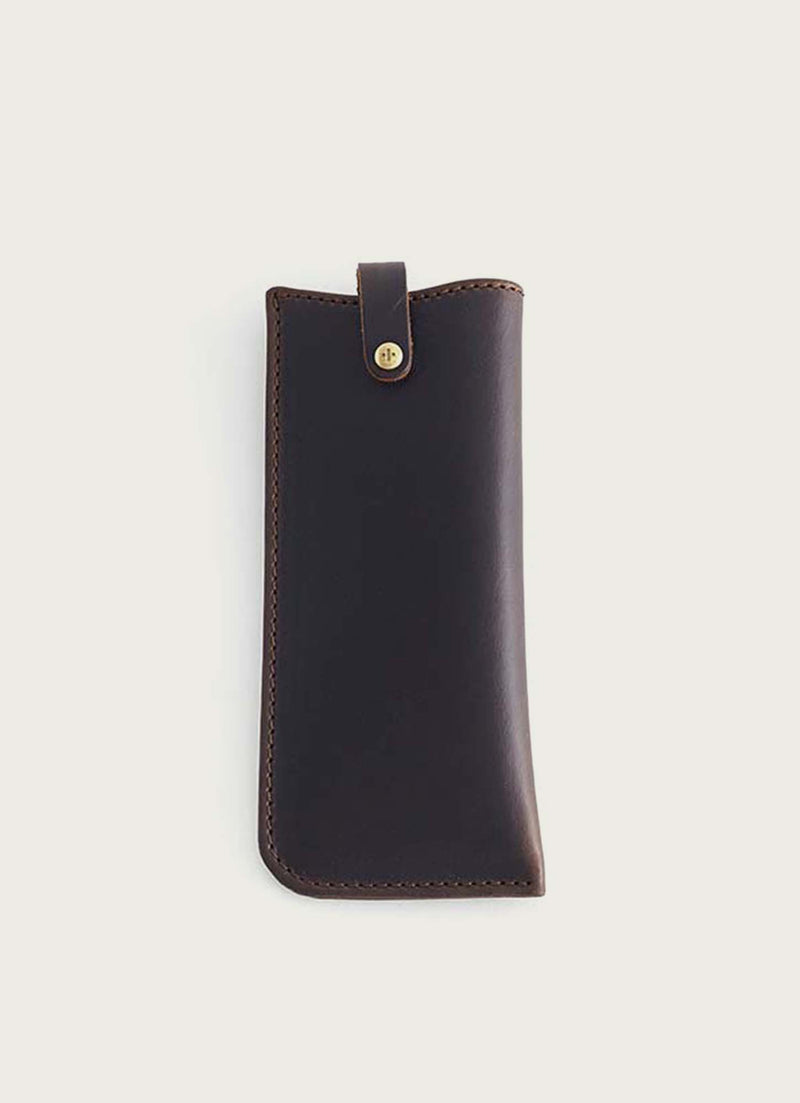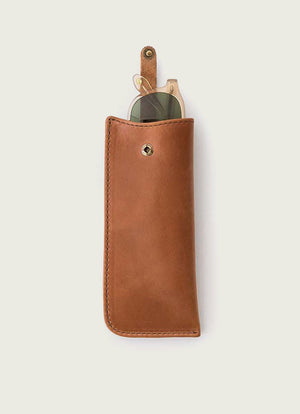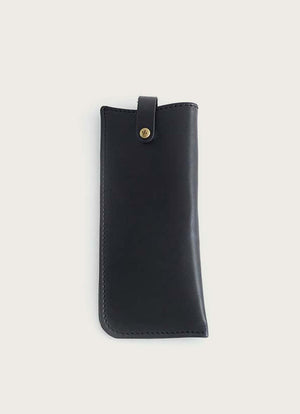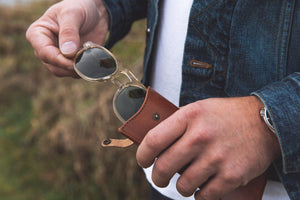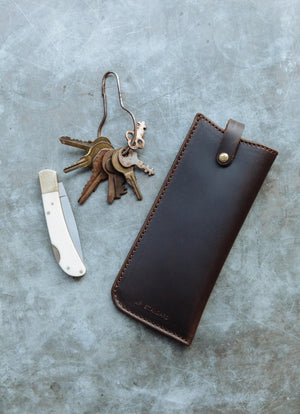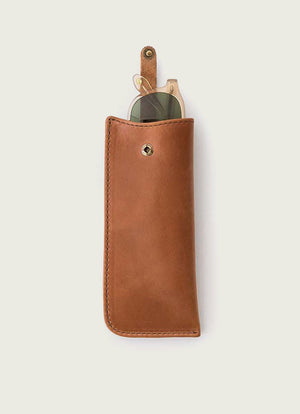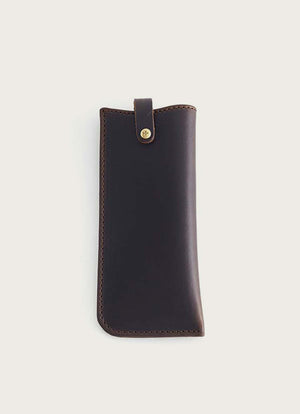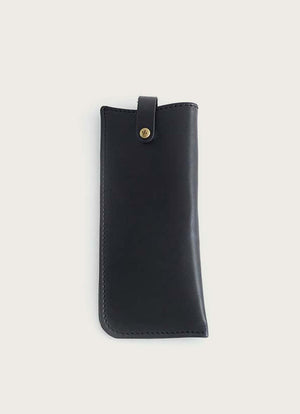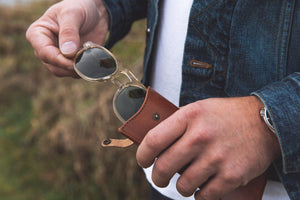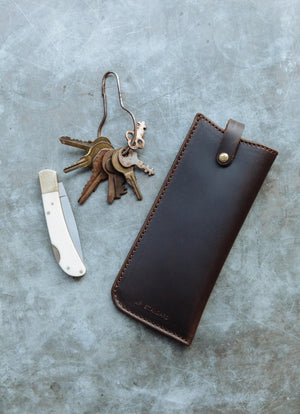 Leather Sunglasses Case
Keep your shades protected in our leather sunglasses case. Lined with smooth fabric and includes a strap so they won't fall out in your bag.
Featured In




#WP&ME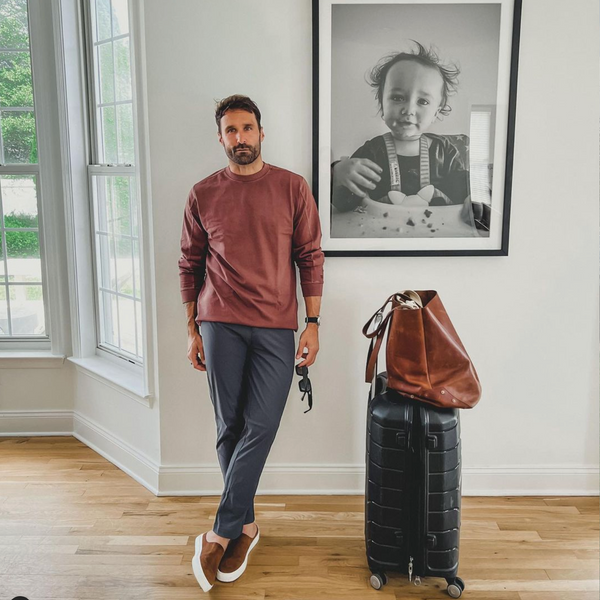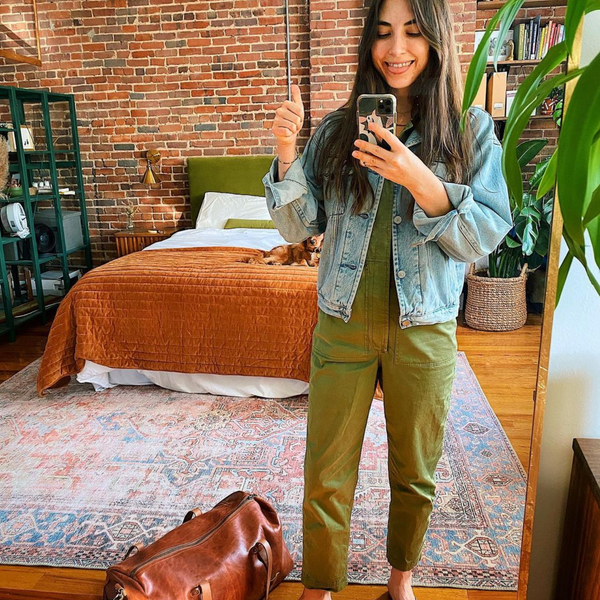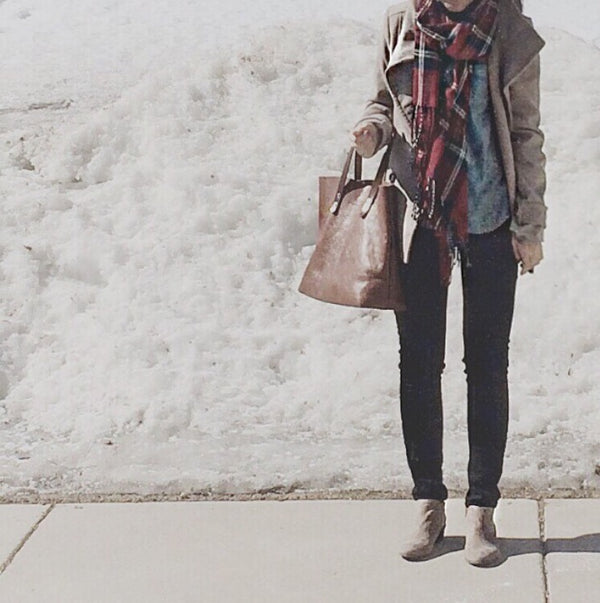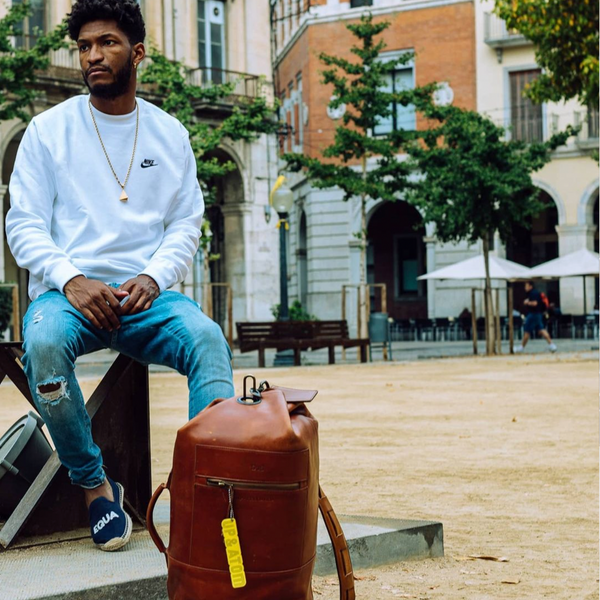 Reviews
Customer Reviews
Write a Review
Ask a Question
05/02/2022
John A.

United States
Replacement case
I ordered a replacement case and it was sent right away. I submitted my claim and WP Standard responded the same day to ask what the problem was with the case. I let them know and they sent me another one immediately! Love their customer service!
04/21/2022
John A.

United States
Great company
I ordered a WP purse for my girlfriend about a year and a half ago and was impressed with the leather and craftsmanship of the bag. Recently I decided to order a wallet with my initials for myself and while on the website, I added a passport with initials, and 2 leather sunglass pouches. I had to return one of them because it wouldn't latch, so still waiting for the new one to arrive. I wish I could also get our initials on the sunglass pouches, but the option wasn't available, which was sort of a bummer since everything else could have initials. But overall, a great company with great products.
02/06/2022
William B.

United States
Leather Sunglass Case
I have not used the case yet. This was an early summer purchase to use for my sunglasses. However, I love the color and the fact that my glasses do fit snug with no room to bounce around. The snap closure is a nice feature to keep the glasses secure without falling out. The tan leather is also quite nice and should take on a darker patina with use. All in all it's a great case and I'm looking forward to using it. Nice job WP Standard.
12/25/2021
Molly M.

United States
Excellent
High quality leather. My son loves it for his sunglasses.
04/22/2021
Mesha J.

United States
Beautiful case
The leather and quality is superb. I knocked off one star because its quite narrow and my Ray Ban aviators barely squeezed in.
03/05/2021
Robert R.

United States
Solid piece!
This is going to patina very nicely!! Perfect case for sunglasses etc!!
10/09/2020
Marie H.

United States
Great product and customer service
Despite loving the sunglass holder, the button wouldn't stay put on the first one. They saw my review and sent me a new one with a working button. Excellent product and customer service! Thank you WP
06/11/2020
Carlos G.

United States
Superb customer service
Nicely crafted, quality and timeless pieces, that summarizes WP Standard.
06/09/2020
Tracey G.

United States
Glass case
I love the eye glass case, compact!
02/25/2020
Leland W.

United States
Great Experience
WP Standard was prompt and thorough. The quality of the glasses' case I purchased was top-notch!
02/21/2020
Brent B.

United States
Great Quality
I purchased two Sunglass Cases, one brown and one black for a couple pairs of Aviator's. The cases fit both 58mm abd 62mm glasses just fine. after a few weeks use I'm not noticing any scratching to the lenses. I plan on purchasing more of these in the future and would recommend them to anyone.
11/28/2019
Larry W.

United States
Great stocking stuffer
'Doing my Christmas shopping a little early. This will be a great stocking stuffer for my grandson.
07/22/2019
Stanley T.

United States
Great quality
Looks beautiful with a very quality build.
06/03/2019
Michael M.

United States
Excellent eyeglass case!
This case is really good and works fine with my reading glasses. Top quality very well made. The strap keeps the glasses in the case and the snap is easy to use. Glad I got it before the Mexico tarrifs kicked in.
Pretty slick
This is a nice alternative to the cheap feaux leather case that came with my Ray-Bans
Nice, but a little too snug
Beautifully made piece but a little too narrow for both pairs of my shades. The arms catch on that little rivet as well. If it were even 1/8 inch wider, it would be perfect.