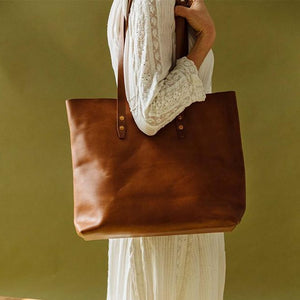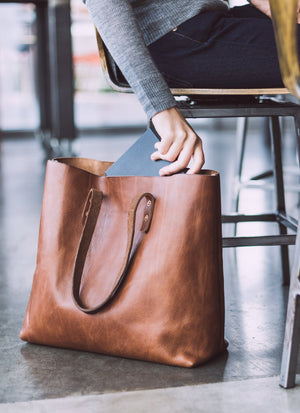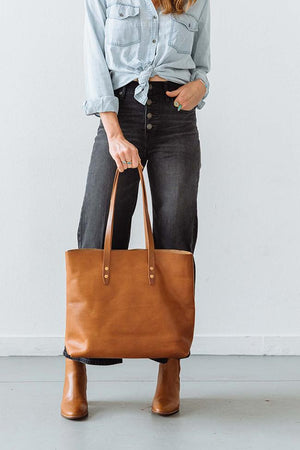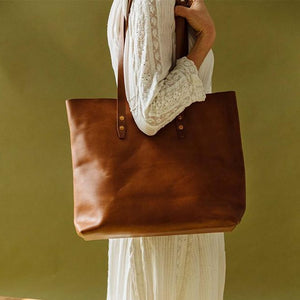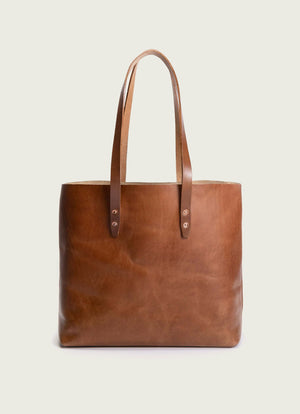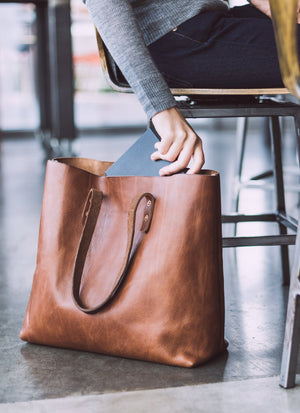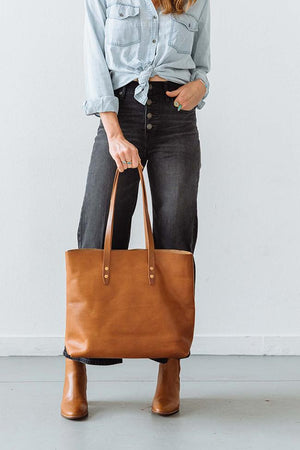 Vintage Tote Bag


When you need a reliable tote day in and day out or a weekend getaway, WP Standard's vintage tote bag has you covered. Like all WP Standard leather bags, our 100% full-grain leather provides the foundation that allows it to age beautifully with time and use. The generous size of our tote bags will allow up to a 15" laptop to be carried along with the rest of your daily accessories. 

• 100% Full-Grain Leather
• Durable nylon thread
• Solid bottom
• Interior pocket drop pocket for storage
• Beautiful finish that gets better with age
• Comes with a lifetime guarantee for repairs
• Width: 15"
• Height: 13"
• Depth: 5.5"
• Handle drop: 9.5"
• Weight: 2.2lbs.
Featured In




WP&ME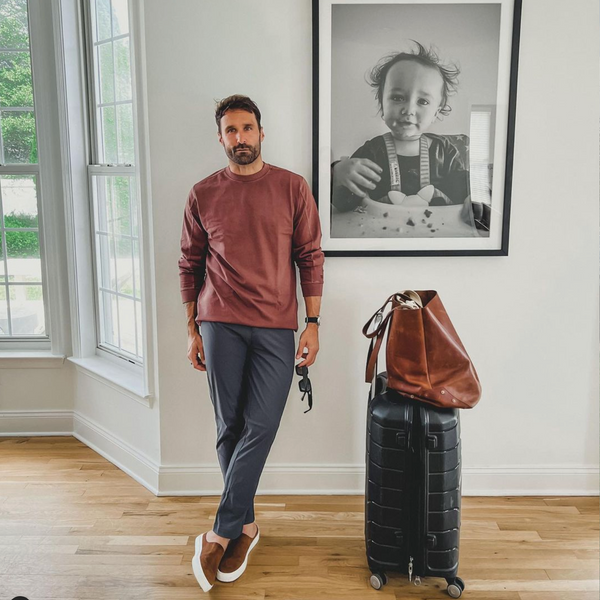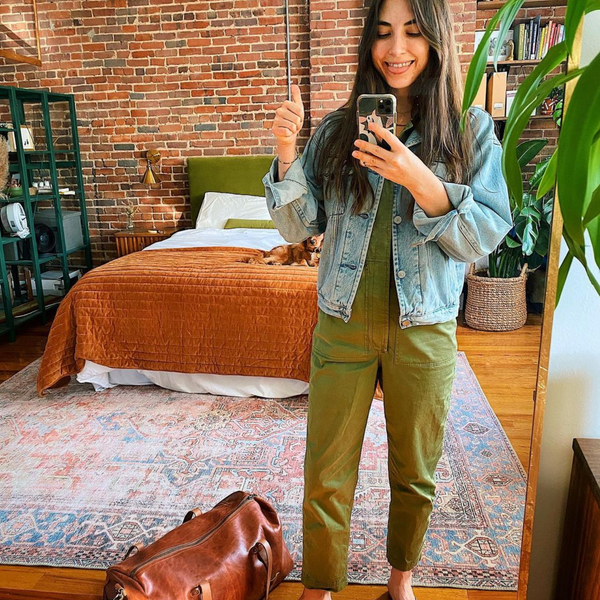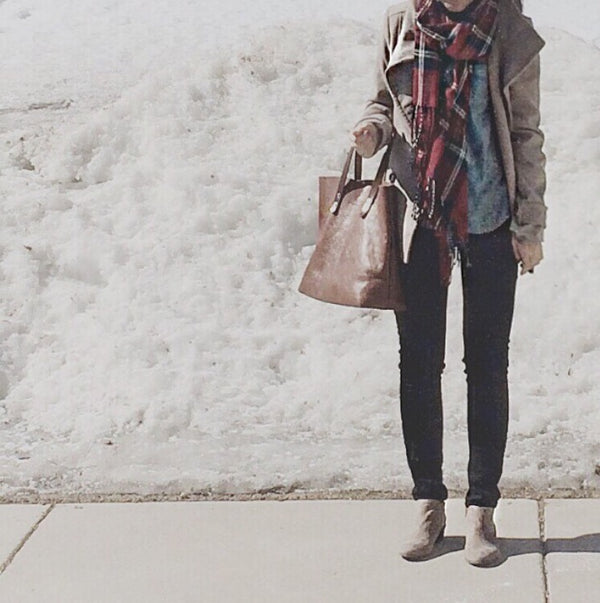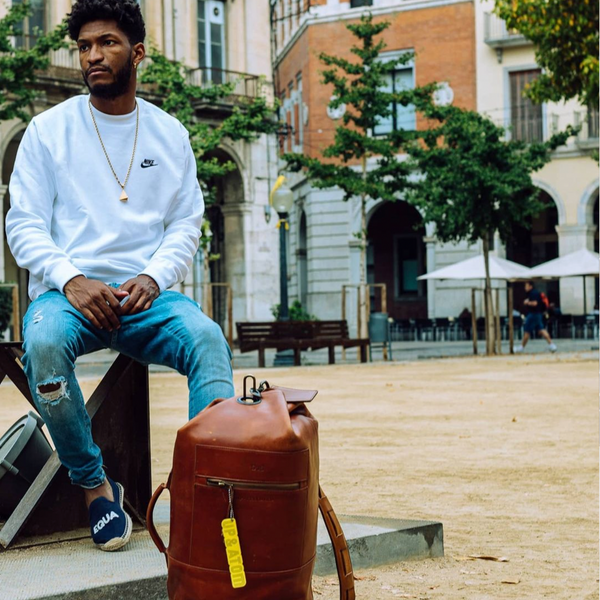 Reviews
Customer Reviews
Write a Review
Ask a Question
12/05/2023
Maddie T.

United States
Vintage tote bag
Overall great experience! Bag looked exactly as advertised and I'm obsessed with it!!! Can't recommend enough!
11/30/2023
Mauren

United States
I love my vintage Tote Bag. Love the size, love how it can hold so many things.
07/01/2023
Daniella M.

United States
Fabulous bag, fabulous service!
I can't yet comment on using the bag but the whole order and delivery process was brilliant. I am UK based and my husband was travelling for work so I had him bring this back for me. Delivery to his hotel was fast and efficient and the customer service experience was also excellent. I had queried in advance about delivery to my husband's accommodation and Jenny was most helpful. Also, upon placing my order, there was a query with the delivery address which was queried immediately, again by Jenny. I would not hesitate to order other items from WP Standard. Superb 5 Star service and quality product. I am delighted with my bag.
05/22/2023
Hannah

United States
Best Bag Ever - Lots Of Compliments!
I've had this bag since 2015 and it still looks amazing. I carry it every single day and have taken it through many airports. The leather wears beautifully. I get compliments all of time. You can purchase a "similar" brand and style but they still won't be the same. You just can't duplicate the quality of this bag. One of the best investments I have ever made. :)
Beautiful Tote
I have had this bag for almost 10 years now and it is still stunning! This was my first bag with WP Standard and I would recommend them to anyone in the market. I have used this tote as a purse, work bag, and to travel!
04/07/2023
Amy B.

United States
The perfect tote for work
I use this bag to carry my laptop and other important files/items back and forth to work. I wanted something that looked classy and professional, but that could also be used outside of work. This bag not only does just that, it's also extremely high quality and durable. The leather is soft and the color works with anything I choose to wear. I know that I'll continue to treasure this bag for a very long time!
Vintage tote bag
Dear Ryan, I bought this bag back in 2016 as a present for myself for my university degree. I am a teacher now and use it in my everyday working life which is very rough. The bag still looks stunning and goes through thick and thin. I often get compliments for it. Thanks for making such amazing products. It's really a bag I will have for life. No designer's bag will have this kind of character. It really is something special. Love from Germany, Diana
02/13/2023
Jennifer F.

United States
Another perfect purchase!
This is my third purchase from WP Standard and this has to be the best company in terms of customer service and quality of products. If you ever need anything you can email them and they reply quickly and offer help - I needed advice on fixing a spill on one of my bags and I got a quick reply and advice on how to fix it. And they provide super fast shipping. I will never purchase a leather bag from any other company.
02/06/2023
Claudia L. Burcke

United States
Beautiful
So glad that I finally purchased this tote - I've been wanting it for years. Now I want a second in the darker brown. Super pretty and practical. Shipping was fast and it was packaged beautifully
01/11/2023
JENN

United States
9 years later
This vintage tote has been my side kick for the past 9years. This is the only tote I have used for work, vacations, and everyday life. I keep wanting to get a newer one you sell, but this workhorse just keeps getting better with time. Thanks for making a quality product!
09/17/2022
Dianne G.

United States
Beautiful bag
This is a lovely leather bag. It's just the right size for my laptop and other work items. The only thing missing is a zipper, but I can deal with that. I can't wait to see how this ages!
08/29/2022
Angela C.

United States
Vintage tot
Love this bag! Beautiful color and very well made. Highly recommend!
08/20/2022
John K.

United States
Beautiful bag and flawless transaction!
First time buyer and I was quite impressed. The bag is top quality, fantastic stitching, attention to detail is evident throughout. Top notch product and company!
07/30/2022
Eleonor U.

United States
my first love bag
I have been looking for a perfect bag that would meet my need. I have been looking everywhere even going to high-end stores. Finally I found this that made so happy having- the color, texture, size and even the smell!!
05/21/2022
Elizabeth B.

United States
Why no info about the product?
I purchased this bag for a college graduation gift. It came with no information (tags, etc) to inform the recipient of the quality and lifetime repair clause. That was very disappointing. Hope she is curious and looks up the brand on the internet...hard for her to be a repeat customer if she likes the bag. Missed opportunity for sure
05/11/2022
Laura M.

United States
Beautiful
The bag is soft and beautiful. A great gift!