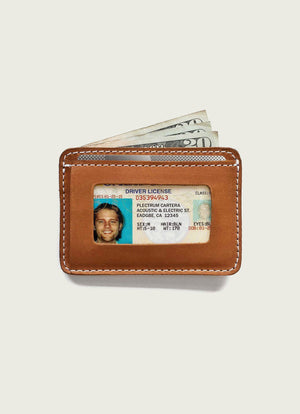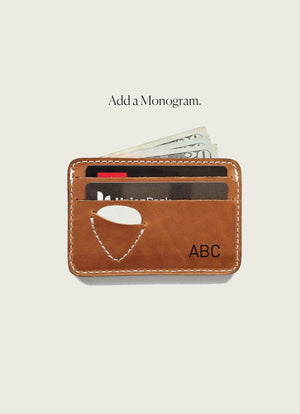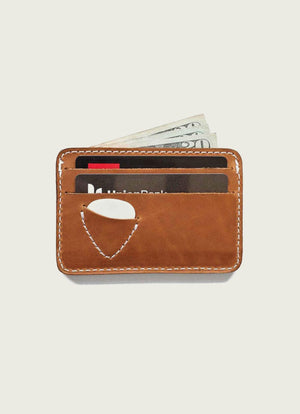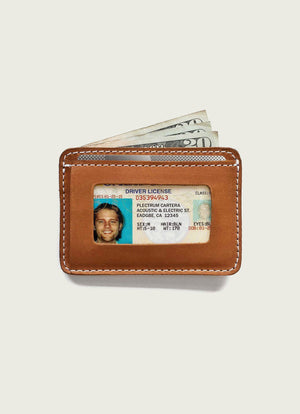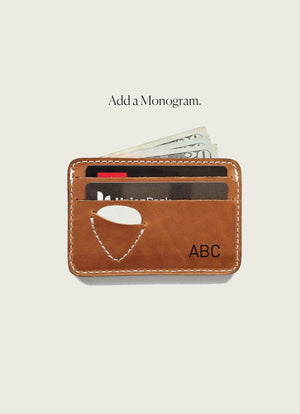 The Picker's Wallet
The Picker's Wallet is a trusty friend. As a guitar player, I was constantly stuffing picks into my credit card holder slots to have when I really needed a pick. The problem was that I continued to lose them and decided to create a wallet that would meet the unique needs of guitar players. And so our guitar pick wallet was born.
• 100% Full-Grain Leather
• Durable nylon thread
• Single cash pocket
• Three credit card holders
• ID slot with window
• Guitar pick pocket
• Single cash pocket
• Three credit card holders
Featured In




#WP&ME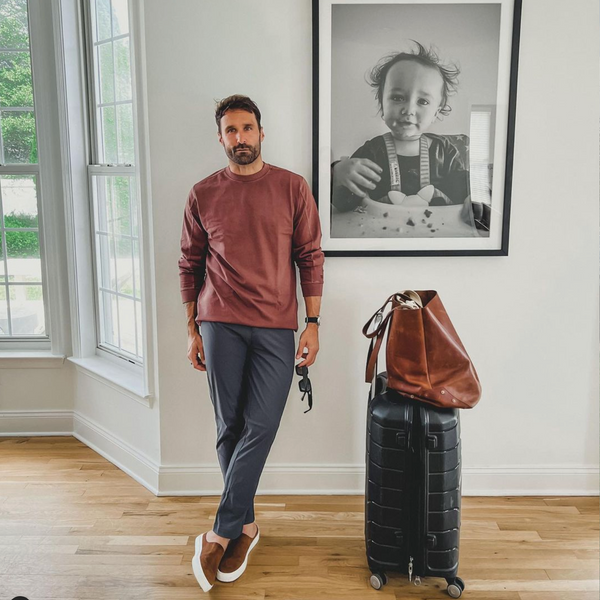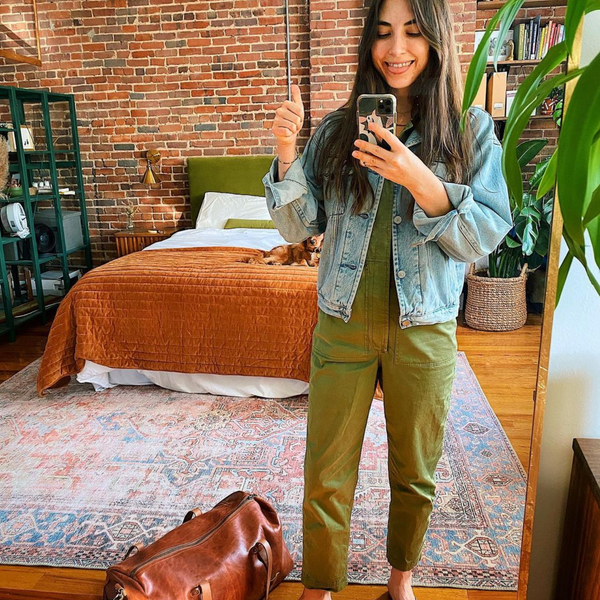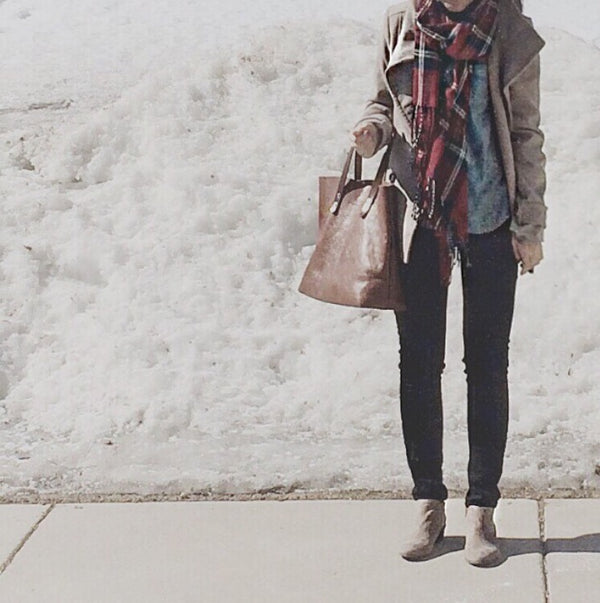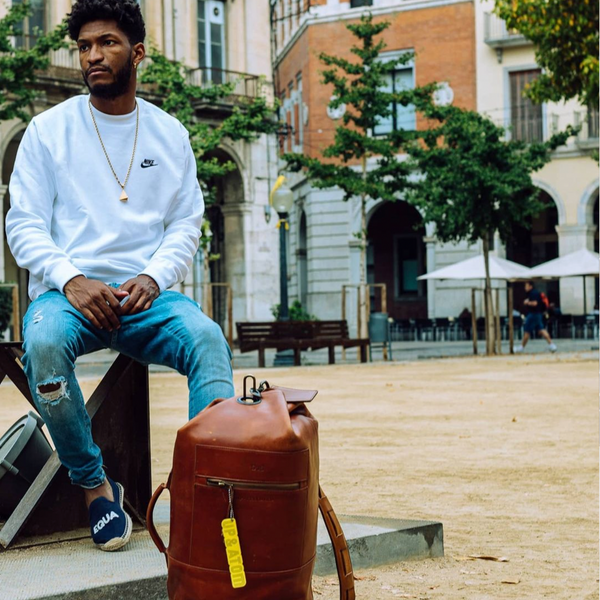 Reviews
Customer Reviews
Write a Review
Ask a Question
02/26/2023
Amee F.

United States
Great all around!
It is a great, high-quality simple wallet. The pick holder is the icing on the cake. My husband loved it!
01/22/2023
Andrew

United States
Bulletproof
Excellent quality wallet. Had it for almost 4 years now, never had any issues. Quality stitching and leather. Have kept two picks in the little slot, holds them very well. Would definitely recommend. Only reason I am retiring it is to get an RFID protected wallet.
09/04/2022
Joe H.

United States
Outstanding!
I carried a standard bi-fold wallet for years an was getting sore back from sitting on it. I searched the web high and low and came across this. Not a guitar player, but the size and ability to carry/show my I.D. and several credit cards made it my choice, and I am happy I did. I've had the Tan version for 5 years and because it is so well made with quality leather it has help up no problem. It continues to patina beautifully as the years pass. Bought my son the black one for his 16th birthday last year to hold and show his new drivers license. He loves his too. Highly recommend!!!
07/31/2022
Alex R.

United States
Excellent wallet!
I got this one to replace my first one which lasted 11 years (including a few trips through the washer) before showing signs of wear! It's been so great to always have a pick handy, and I love not sitting on a huge fat wallet.
06/24/2022
Benjamin s.

United States
Perfect wallet
This is a very nice leather card holder type wallet. Nice and small, but still rugged and stylish. For those who always want a guitar pick, it actually stays in place !
06/21/2022
Henrique C.

Portugal
The only one
This is the only wallet you'll ever need. 10 + years later, and it just looks better and works just great. Amazing product.
03/27/2022
Julian

United States
Best cardholder wallet you can buy for $40
Its subtle compact and fits all my cards, I've had it for over a year and over time the leather gets softer and nicer to touch zero complaints with this wallet. I work at fender guitars and I'm always asked where I got this wallet by coworkers All I know is when I loose this one I'm definitely buying another
03/17/2022
Paul J.

Australia
10 years? and still going strong!
Well made, sturdy, handy to have a plectrum right there. Would buy again. Thanks
12/10/2021
DANIEL S.

United States
Great minimallist wallet
The Wallet is made of quality leather. Stitching is good and show give lots of years of use. Guitar pick holder is a perfect addition.
12/06/2021
Allen W.

United States
Bought another after the original wore out
I originally bought this wallet from Aloha Sunday in San Diego around 2009. When it eventually wore out I had to buy it again instead of anything else. The only thing keeping me from giving it 5 stars is that is is just millimeters too small. If it were slightly bigger everything would be easier, the cards would be easier to get in and out, and anything kept in the center would be much easier. Even after years of use, it is difficult to get cash (or anything) in and out of the center. Having said that, this is a great design, and the minimal style is ideal.
07/16/2021
Glen

Australia
Best wallet I have owned
Have been using this wallet for around a decade. Sadly it's lost the pick pocket, But in all other respects it's been a complete champion. Compact and robust. The patina as it ages is just wonderful. I'm 56 and have been a compact wallet junkie all my life but this one takes the cake.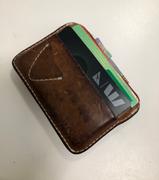 03/15/2021
Pierre

France
03/15/2021
Pierre

France
Nearly a decade
I have been carrying this wallet for nearly a decade. I have loved it the whole time. I have eight cards in it and also sometimes squeeze a few bills in it. Definitely more room than I need. There is lots of really nice cosmetic wear on it now after so many years but nothing structurally wrong with it. It's been through the wash dozens of times on accident. Money well spent. I really don't think about the wallet much but remembering back to previous wallets this has changed my life a little bit.
04/06/2020
Robert C.

United States
Great product
Great experience, I was kept up to date on my order from the time I ordered until it shipped with tracking info! Great wallet for any guitar player who always wants to be prepared to play!
03/20/2020
John E. Moje

United States
My Third Picker's Wallet
I purchased 2 Picker's Wallets several years ago, and the tan wallet has been my go-to, thin profile wallet ever since. It's still in great shape and has long-since broken in beautifully. I decided it was time to buy a backup wallet, and didn't hesitate to buy another tan one. Excellent craftsmanship and durability all around. Buy one and you won't be disappointed!