ENTRY 024
Choose Travel Safe Bags that Suit Your Demands, Style, and Personality
Traveling is an essential part of our lives as humans. Whether enjoyed or not, everyone travels. We all travel for different reasons be it for college, work, business, to visit a loved one far away, or even for vacation. There is always a time in one's life when they have to travel.
One common element, however, in everyone's journeys is that they usually need to pack some belongings. And clearly, they want to buy and use travel safe bags that protect their possessions and are strong enough to withstand the rigors of being on the go.
Further, in planning a trip, it is important to use the right model of a travel bag. This is because you need the appropriate bag that will contain your belongings, secure them and be convenient for your choice of trip.
Therefore, this article shall cover the following:
the various types of travel bags and the kinds of trips they are suitable for,
the things to look for in a travel safe bag,
custom travel bags, and personalized travel bags.


Giving someone a personalized travel bag is the perfect gift. It is special because you have requested their name or initials on the bag.
Not only is this an elegant and thoughtful gesture, but also practical, because it will be easier to spot your own bag coming down the conveyor belt.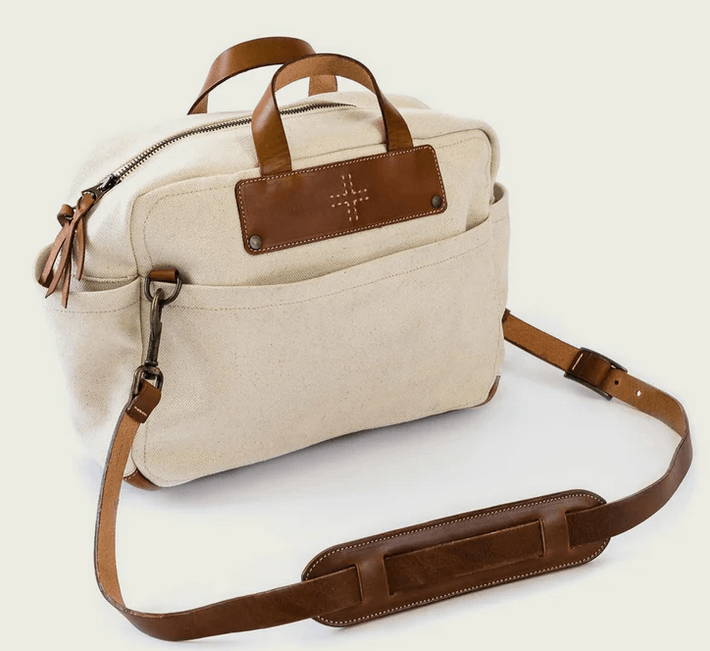 Canvas travel bags are perfect for globetrotting, as they come in various sizes, colors, designs, and shapes.
Canvas travel bags are:
environmentally friendly,
durable,
water-resistant,
and easy to clean and maintain.
Apart from safekeeping your belongings, they are also fashionable bags that look great with many outfits!
There are different types of travel bags for different occasions and they come in variuos, designers, brands, shapes sizes, and colors. These travel bags and the kind of travel they are suitable for are explained in detail below.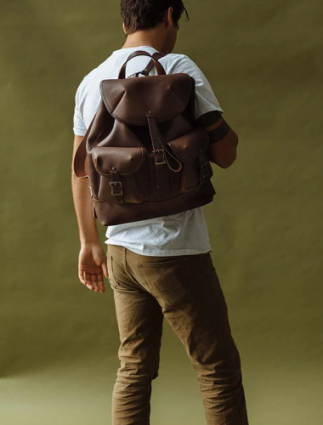 A backpack is one of the most portable and comfortable bags for travel.

It is designed with two shoulder straps that help it stay firm on the back, and is suitable for short trips.
It also has different compartments, pockets, and locks to help organize and safeguard your items.

This type of sack cannot carry as much stuff as the wheeled or rolling backpack, which could be more serviceable for some people.
It is a backpack with wheels and handles. It is heavier than a regular backpack but you can use it like a suitcase or strap it on your back.


The tote bag is also known as a leather travel tote. These kinds of bags are best for quick trips that don't last more than two days. They can only carry your essentials and one change of clothes.
They often have one large compartment to keep all your things and two long parallel handles for carrying on your shoulders or arm like a handbag.

They are convenient for travel and come in different colors and sizes. Some designs are zippered, and others are fold-down styles.


Rolling Suitcases For Travel
A rolling suitcase is one of the most durable and spacious travel bags. As the name implies, it has a handle and wheels which makes it easy to roll along without feeling the weight.
It is made with some of the most durable materials and can be used in different weather conditions. Rolling suitcases have compartments to store and organize all your luggage and are ideal for long trips.

They come in really small sizes for children or to be used as carryons. They have the medium, large, and even extra-large. The larger sizes need to be checked into the cargo of a plane and even the bus. Often you will find that you can buy a matching set of three in graduated sizes.


This form of luggage is long, portable, horizontal-shaped bags. They are suitable for extended stays and are ideal if you have a lot of clothes and accessories to carry.
Duffel bags usually have multiple compartments with a large middle container. They sport convenient straps for easy carrying and the leather models wear very well over the years.. They usually come in different sizes and are durable for different weather conditions.
Some designs have a zipper on the top, while others have a drawstring.


The briefcase is well known as the hard box that lawyers and business people take to the office. Nevertheless, in today's world, briefcases are much more than that.
They have been made bigger to become the ultimate travel companion. A briedcase can now accommodate both personal and business items when traveling. This makes it easier for you to travel with just one bag.
They are safe and are great for short-term travels.
The ones that look like leather book satchels are soft and not rigid, and can hold a laptop, as well as important documents.
When it comes to traveling in style and meeting your needs, you can't go wrong with custom made bags, especially if your travel a lot for whatever reason.
Custom travel bags are specially designed bags created from scratch just for you.
Expert crafts people will make your bags in any shape, style, and color. They will also use your favorite fabrics, and specialty decorations for the finishings.
All in all, these bags showcase your personality, they are stylish, easy to spot amid other travel bags, and unique in design.
They are the ultimate in luggage!



Best Travel Safe Bags For Specific Needs During Trips


To have an enjoyable time during your trip, and not worry about your belongings, you'll need certain bags to ensure that your gadgets, clothes, and documents are kept safe. Here are some of the more important tavel safe bags.


These bags are specially created to keep all your technical gadgets safe. They are sturdy and made with waterproof materials to ensure that your electronics are not damaged, and also come with electrical and cable organizers.
Some tech travel bags are capable of device charging, bag tracker, lockdown straps, and compartments to avoid anyone stealing your gadgets. They come in different designs from backpacks to hand-carry bags.


These are compact bags you can use to separate your clean clothes from dirty ones during your travels. They are simple and washable bags that can be folded when you are not using them. They also ensure that your clean clothes remain fresh and smell great.


Waterproof Bags For Travel
Waterproof bags keep your essentials, gadgets, and clothes from all weather conditions. Water or any liquid substance cannot penetrate them to damage your gadgets or soak your clothes when it rains or snows. Also, dirt and dust cannot penetrate them. They keep all your belongings safe.
As you travel locally or around the world, you must use a good travel bag that is suitable for you. This will help organize and keep your belongings safe.
Your convenience is of upmost priority when selecting a bag for travel. Using travel safe bags will make your journey enjoyable.
---
You Might Also Like To Read ...