ENTRY 035
How To Pack A Carry On Bag

8 Helpful Points You Should Know About Today's Carry On Bag and How To Pack Efficiently


With fees rising and space decreasing on airplanes, it is getting harder to know what to take in the way of luggage.
A carry on bag used to be the piece you took aboard with you so that your personal items were handy, and your medications were easily accessible when needed.
The carry-on also acted as your emergency bag in case your checked-in luggage got lost or flew on a different plane than you.
Now, however, it is essential to use your carry on to maximum effect. In fact, some individuals have dispensed with suitcases altogether, and pack all their belongings in a carry on bag such as a rucksack, a backpack, a duffle bag, or even a large travel tote bag with zipper.
As you can see almost anything goes when asking the question what is considered a carry on bag?
Let's move on to the various answers to your question ... How to pack a carry on bag?


Best Carry On Bag For A Woman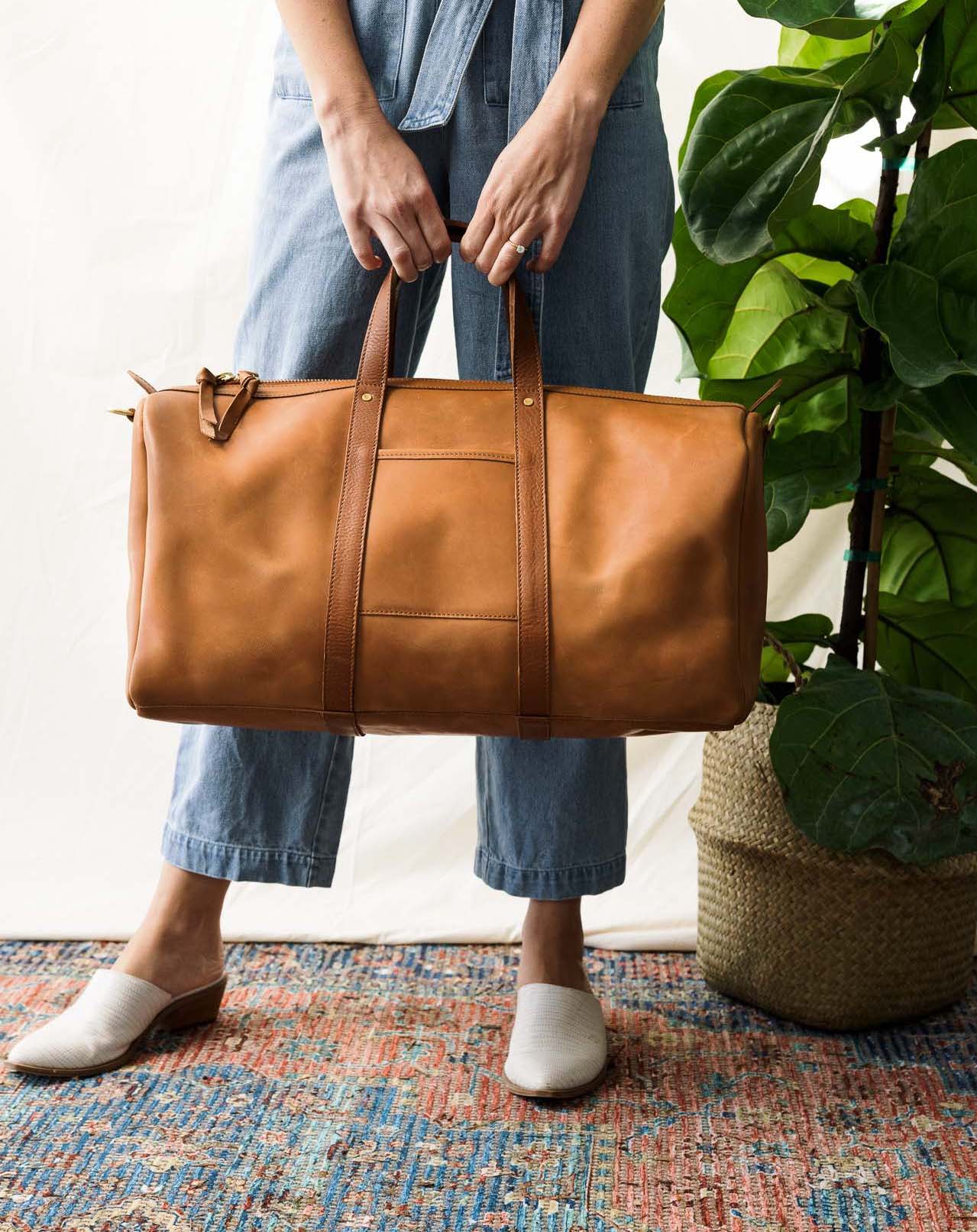 If you prefer the conventional matched luggage set, then the square or rectangle cosmetic bag that comes in the group will probably act as your carry on piece.
Not many woman check their toiletry bag into the cargo hold, as it is not as solid as the rest of the luggage and will undoubtedly get ruined in transit.
On the contrary, if you want to save on the expense of checking in any pieces, and you would rather save time at the other end waiting for your luggage to come down the conveyor belt, it is much better to opt for a woman's carry on bag which could be a tote, a laptop back, a small backpack, or even a messenger style bag.
Further, an elegant leather carry-on bag will look good if you are going to a fancy event or even a fussy meeting. It provides the right image, and is, of course, quite robust.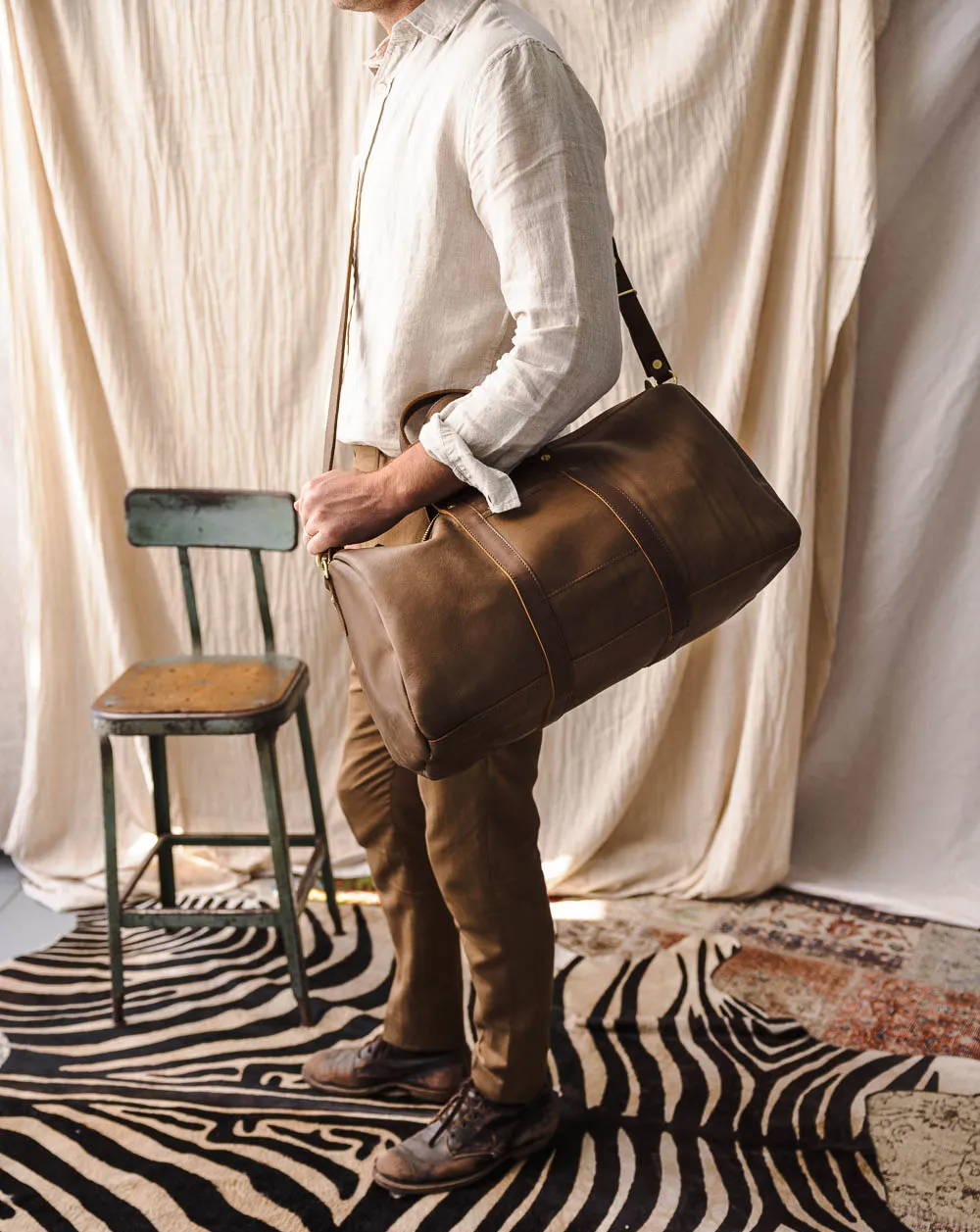 For short jaunts, a underseater carry on bag might be the perfect option. It is small enough to handle without much fuss and if it can fit under the seat in front of you, then it is easy to access when you need something or when you disembark the plane.
Also, when you get to customs or immigration, you don't have a lot for them to inspect. It's always a pain if they take your belongings out and you have to repack your bag. Plus, it should easily fit through the scanning device for faster service.
Many people are now asking is a duffle bag a carry on? And the answer is, it can be.
A really big bag, like the kind that holds hockey equipment, for example, may not be allowed, but now several companies offer smaller sizes, which are still big enough for all your possessions, but small enough that the airlines accept them for stowing in the overhead bin.



How To Pack A Carry-on Bag For 2 Weeks


Before you start packing, make sure to check the carry-on luggage allowance for your airline. Since each airline is different, you want to make sure it will pass the requirement, so you don't have to pay extra to take it as a checked baggage.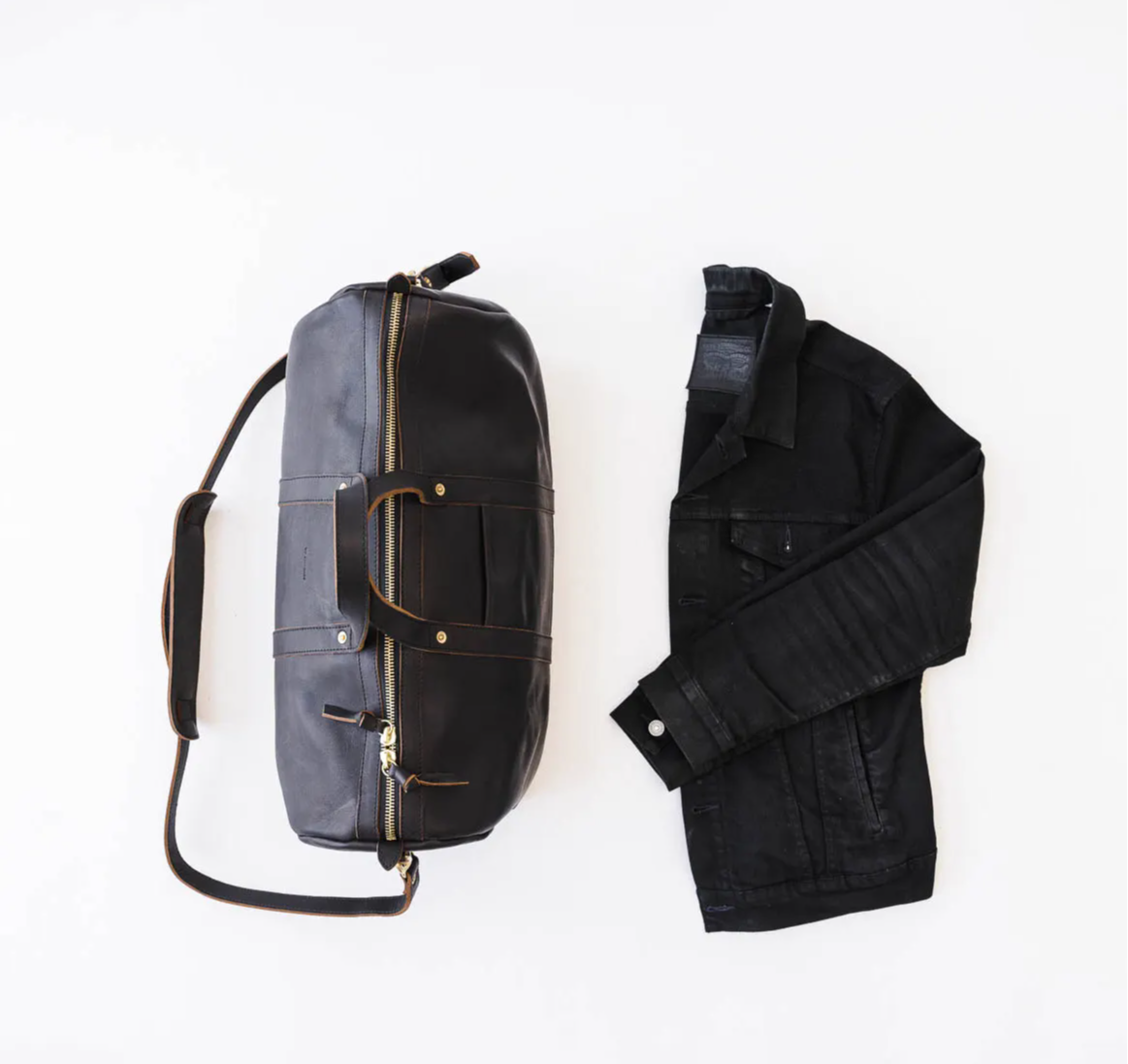 In this regard, less is better. It's best to invest in a standard size carry-on bag that will work with the majority of the airlines, instead of getting a larger one just because your next trip allows it.
A few of the sizes that airlines strictly enforce are the 18x14x8 carry on bag and the 16 x14 x12 carry on bag. North American flights typically limit size dimensions to 22 x 14 x 9.
Bottom line, the key is not to overpack. The best way to pack a carry-on luggage for light travel is to be selective about the clothing you bring with you. Second, be sure you pack wrinkle-free, machine-washable clothes.

Another key component of how to pack a carry-on luggage is to only take the required toiletries. In addition to deciding which liquids are most crucial, you should also consider the fact that many things can be bought upon arrival.
Make a list of the things you want to buy when you get to your location. If you're staying in a hotel, think about what amenities you'll have at your disposal.
Hair dryers, shampoos, conditioners, and soaps are all common amenities. After that, consider your necessities.
How To Pack A Suit In A Carry-on Bag


Believe it or not, you can fly with a suit in your carry-on luggage. When you're attempting to maintain the wrinkle-free integrity of your coat, slacks, and shirts, don't overpack your carry-on luggage.
Although you may fold and pack everything neatly, if any part of the suit is squashed for an extended period of time, creases may result. The best thing to do is to leave the extras at home.
When it comes to packing your suit, you have two alternatives at your disposal.
The fold technique is the most often used and established method. It's easiest and most effective to use a dry cleaner bag as a carry-on if you don't have anything else to bring with you.
Fold your suit in half horizontally and store it in a plastic dry-cleaner bag strung on a hanger.
The second method involves tightly rolling each piece and putting them in your bag or case. This way works well with today's modern, but stylish go-to duffle bag.


How To Pack A Carry-on Bag For Flying


To make flying easier, follow the tips below.
More isn't always better: While it may seem like a no-brainer to go for a big sized carry-on because you'll be able to carry more things in it, that isn't always the case.
While you're traveling, you'll realize how heavy the load is, but at that point you will have no choice but to keep going. Unless you want to throw your favorite things away, it's best to be organized before the trip.
The important thing is to make a list of everything. Make a list of all the clothing you want to pack, and then divide it in half. There's a good chance you won't need it all.
Remember, repeating outfits is the key to traveling light. Once you start repeating outfits, you'll realize how comforting and freeing it is, and you will never look back.
When it comes to footwear, opt for comfort over fashion. Since you will be moving around a lot, sightseeing, touring, and the like, you want to bring your most comfortable shoes.
If you will be going out in the evenings, one pair of nice shoes is all you need. Any more than that will take up too much space.
Make sure you have everything you'll need at the airport within your reach. There will be a security check that requires you to remove all of your electronic gadgets and travel papers. So put those items at the top of your backpack.
Balance may not seem like much, but a little balance may go a long way when it comes to your well-being. When you remove your bag, your back will ache since you haven't practiced good posture.


How To Pack Toiletries In A Carry-on Bag


There is no question that toiletries are an essential element of every journey, no matter how long or short it is.
First be sure to check the TSA's restrictions and then think about these handy tips.
Limit the number of products you use on your skin to just those that are absolutely necessary.
Exfoliate using a liquid or gel exfoliate, then moisturize. Only if you're going on a longer journey than a week do you truly need more than that.
Spot treatments and nighttime masks may go in your liquids bag after you've packed everything else you need to bring with you.
Limit the number of products you use to care for your hair.
When packing for a vacation, just bring what you really need to maintain your hair's health. Shampoo and conditioner may be all you need.
If you're staying in a hotel, you may save space in your carry-on luggage by utilizing the hotel's amenities instead of bringing your own.
If you can, switch to solid toiletries. Solid deodorants, shampoos, and other liquid amenities may be substituted for their liquid counterparts. You may free up some room in your 1-quart liquids bag by not including them.
Some examples of toiletry bags are the utility pouch bag, a shaving kit or full grain leather dopp kit, and various sized cosmetics bags.
How To Pack A Sport Coat In A Carry-on Bag


As far as apparel goes, a sports coat is one of the most adaptable. The problem is that unless you pack correctly, your coat will arrive at your destination looking like a wrinkly mess.
The coat should be placed on a smooth surface. The front of the coat should be facing up when the garment is turned right way out.
Fold the coat's front in on itself, as if you're about to button it up. You want your lapels to meet.
Don't bother with the buttons.
Do this with both arms. Each sleeve's cuff should be parallel to the coat's shoulders.
Make a half-turn and fold the coat in half at the back's center. The two parts of the puzzle should be equal. Make certain that the sleeves are kept folded at all times.
Flip the coat's folds and fold it in half again from the bottom up. The bottom and the top must be perfectly parallel.



Can A Garment Bag Be A Carry On?


Yes, most airlines will let you take a garment bag aboard, but don't expect any preferential treatment.
The odd time, an attendant will allow you to hang the bag in a closet, but for the most part, you have to store it in the overhead compartment.
If the plane is really packed with flyers, you run the chance of your things being messed up or ruined because others will place their heavy stuff on top of your garment bag.


Years ago, you didn't have to think too much about your carry on bag. The question what is a carry on bag hardly ever came up because everyone mostly checked in their luggage, and carried their toiletries, and other personal items in the bag they stored onboard.
Yet, as times have changed, the question is crucial when flying because it is too easy to err on the wrong side of the regulations.
Having said that, however, because so many types of bags are permitted as carry on pieces, it has actually become easier to find something to work for your specific needs. Plus, there is an ever-growing selection of bags and totes to choose from.
The restrictions and regulations actually caused the market place to expand with versatility in alternatives. That's great for the consumer! All you have to worry about is how to pack your carry-on bag.
---
You Might Also Like To Read ...