ENTRY 027
Forgo the Hum-Drum and Give the Most Sumptuous Bridesmaid Thank You Gifts
You're engaged. The elation, the anticipation, the expectancy of the big day, and the planning. All the amazing emotions you'll go through, you'll no doubt accomplish pretty well on your own, but the planning? Now that is where you'll require and appreciate whatever help you can get.
Bridesmaids are the most important allies for any bride-to-be, from organizing your bachelorette party, helping you choose your dress, and allowing you to relax and be confident in the knowledge that with their help and support, your special day will go as smoothly and as efficiently as possible.
Worth their weight in gold, how could you possibly show your great appreciation for everything your bridesmaids have done to make one of the most important days of your life one you will all remember?
Well, we have the solution right here for bridesmaid thank you gifts. Give them something significant to remember your big day, too.
As you go off on your honeymoon, you will have packed your case with all the luxury items and necessities every new bride deserves. But what about your bridesmaids?
They're probably ready for a well-deserved break too. And whether they're planning to travel soon, or sometime in the future, how special to give them something memorable to make their trip, and future travels a reminder of the esteem you have for them.
Below we have a listing of eight of the most exclusive luxury travel gifts you could bestow on your extra special bridesmaids.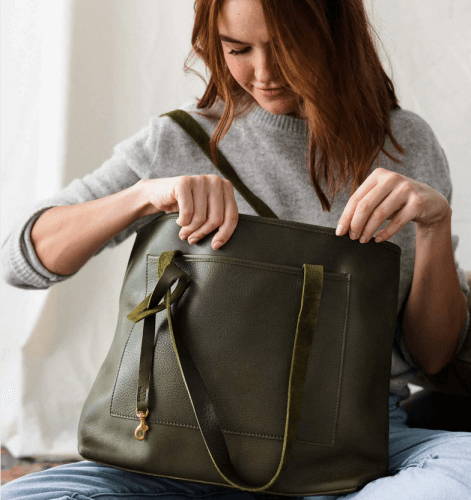 How about a well-deserved thank you gift for your bridesmaids with top-of-the-range quality luggage that is both practical and elegant?
A gift that will be guaranteed to let them know just how special they are to you.
With a personalized monogram added, they will always be reminded of you and your special day each time they travel, with this durable, quality gift that will last a lifetime.
For days away, weekenders, and mini-breaks why not give them a personalized tote or duffel bag that will make traveling lighter and easier.
Made out of top-quality materials, these attentive gifts will be a perfect accessory for any trip.
You can see how happy this lady is with her beautiful Olive colored tote bag bridesmaid thank you gift.

2. Stay Warm and Comfortable ...


Whether they'll be traveling by car or plane, your bridesmaids are guaranteed to look chic on arrival with a personalized monogrammed scarf blanket draped elegantly around their shoulders.
You can also relax knowing that when the temperatures drop, these versatile scarf blankets are big enough to double as a blanket to keep your bridesmaids warm and snuggled, just like they deserve.
Purchasing a personalized monogrammed tablet for your bridesmaids will ensure that while they're on their travels, they can keep up to date with all the latest apps and accessories.
Whether they choose to utilize it for work or leisure, there is so much to gain access to. They can relax with an e-book, watch a movie, browse through your wedding day photos, and even connect with you over a video chat to let you feel part of their holiday.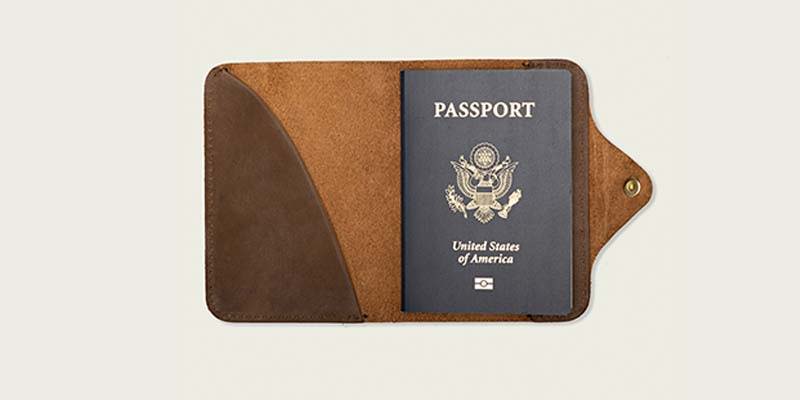 Whether sightseeing or simply sunbathing by the pool, there'll be nothing more comforting for your bridesmaids to look forward to at the end of the day, than a relaxing bath, before wrapping themselves up in a personalized monogrammed bath towel.
And why not add personalized pajamas, slippers, or a Kimono. Not just for holidays, but for when they get back home too.


You'll know better than most how individual each of your bridesmaids is and what makes them tick.

And not everyone likes to keep busy and entertained while on vacation.
For some, a getaway is all about relaxing in peace and quiet and being fully immersed in their own company.
Whether they're traveling the world or on a daily commute, what could be a more thoughtful gift than a set of high-end personalized noise-cancelling headphones or earbuds?

Take a look at our selection of airpods cases in five fashionable colors.
Like you, with all the planning leading up to your special day, your bridesmaids probably didn't get their normal quota of beauty sleep. But you can show your gratitude now by giving them the finest in personalized monogrammed luxury sleep masks.
Whether they're on a plane, or in a hotel room, shutting out the light will allow them to get the sleep they deserve and need to wake up feeling refreshed and ready to face a new day.
Definitely, a top-end gift for your bridesmaids is an electrical muscle stimulation mask that promotes muscle strength around the eye area. After only ten minutes, travel-weary eyes will look rejuvenated and with fewer stress lines, leaving a more youthful and revitalized look.
No doubt, your amazing bridesmaids made you feel totally pampered when they were helping you to get ready for your big day.
And how perfect it would be to return the favor with the ultimate in personalized travel hampers?
Imagine how special you would make them feel when they arrived at their destination and opened your thoughtful gift containing the best in sumptuous bath salts, moisturizers, scented wellness oils, sweet treats, and prosecco.

Now that's what you'd call a pamper hamper!
Make a statement ...
There are so many unique ways of saying thank you and showing your appreciation and gratitude to your wonderful bridesmaids.
Your gifts will show them just how special they are to you, and they will be treasured and remembered forever, just like your special day.
Take your choice of bridesmaid thank you gifts to a higher level with sumptuous individualized items that shout "I appreciate you".
With thoughtful consideration to everyone's individual tastes, and personalizing each and every gift, you and your big day will be forever in your bridesmaid's hearts, and your bridesmaids are guaranteed to remain your BFF.
---
Weddings and Anniversaries
You Might Also Like To Read ...