ENTRY 010
Two Updated Designs We See That Are Beautiful As An Alternative to Your Purse
The fashion world is always in perpetual motion; nothing stays forever. What flourishes one season can be rebuked in the next – from floral patterns and solemn solids to the ever-flattering midi and the risqué minidress.
The classic leather tote bag and the smaller backpack are no exceptions. They are the perfect modern alternative to a purse.
In a world driven by trends, the tote bag – in all its incarnations – is coming back to the limelight, sure and sleek. There are countless different ways to wear a tote. Though, of course, certain aspects of tote bags are almost entirely universal already.
For one, they are frequently made of leather or cloth. Secondly, they can easily be worn on the shoulder with the existing handles. There is no need for an additional strap. But if it comes with an extra strap, that is simply a bonus.
So is it worth it to try out this rising trend of conversion from handbag to totebag?
In my mind — absolutely!

Can You Wear A Leather Bag in the Summer?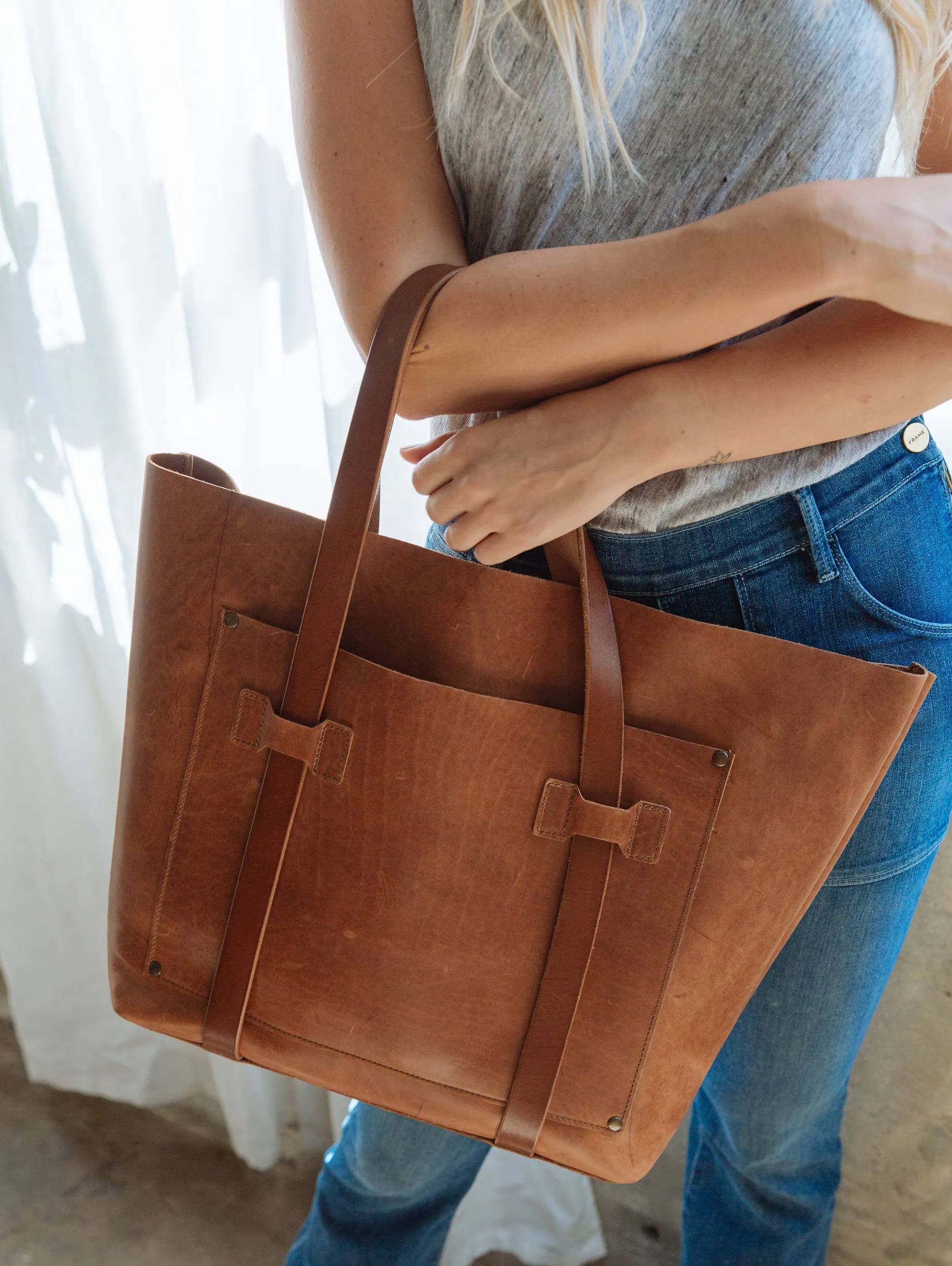 The tote bag is now a flawless combination of fashion and function.
It's been said that this year is the return of larger, bolder handbags — to put aside one's small clutches and to make way for the casually lovely tote.
While some believe it's too hot in the summer for a leather tote, others disagree. You just need to know the proper way to wear it and the best way to pack for one.
Whether you're at a family reunion or a night-out with friends, the average tote has all the features you need.
And indeed, over the recent few years, the tote bag has been become as much a fashion staple as it is a necessity.
From designers implementing these pieces into their runways to small-town girls seeking high fashion in any way that they can, the tote is easy and effortless.
But, the real question is this: can today's modern tote hold up to the classic tote bags of the past? Or have styles changed significantly enough that it no longer works?
The truth is today's tote is embraced by many individuals.
For instance, one of the most basic uses for a tote bag now is for carrying one's laptop. It looks both sleek and functional. Just imagine, buttery leather on the outside and beautiful features inside.
Whatever design you choose is up to you – just make sure it's high quality. Nothing beats true leather for quality and class.

Make Your Look Pop with A Black Fashion Tote Bag


Tote bags are becoming increasingly casual and effortless in design, and by now there is something for everyone. Ignore those who swear by tiny purses. The larger, airy tote bag is where the newest trends are at.
The different ways to wear a tote are seemingly endless; it's traditionally a good look.
For instance, let's take a classic black tote bag. There are endless options for a casual look. Starting with simple dark colors, it's easy and effortless to pair with an all-black ensemble. Black booties, black leggings, a black sweater – it's both chic and efficient, and can carry you through the day into the night.
Though the fashion world has mostly moved on from skinny jeans, there's no denying that there is still a place for them with a simple gorgeous tote. Need to run out for some quick errands? Pair slim trousers with flat black booties and a fitted over-long cardigan and you're set.
Remember not to look too put-together, and you've got the look down perfectly.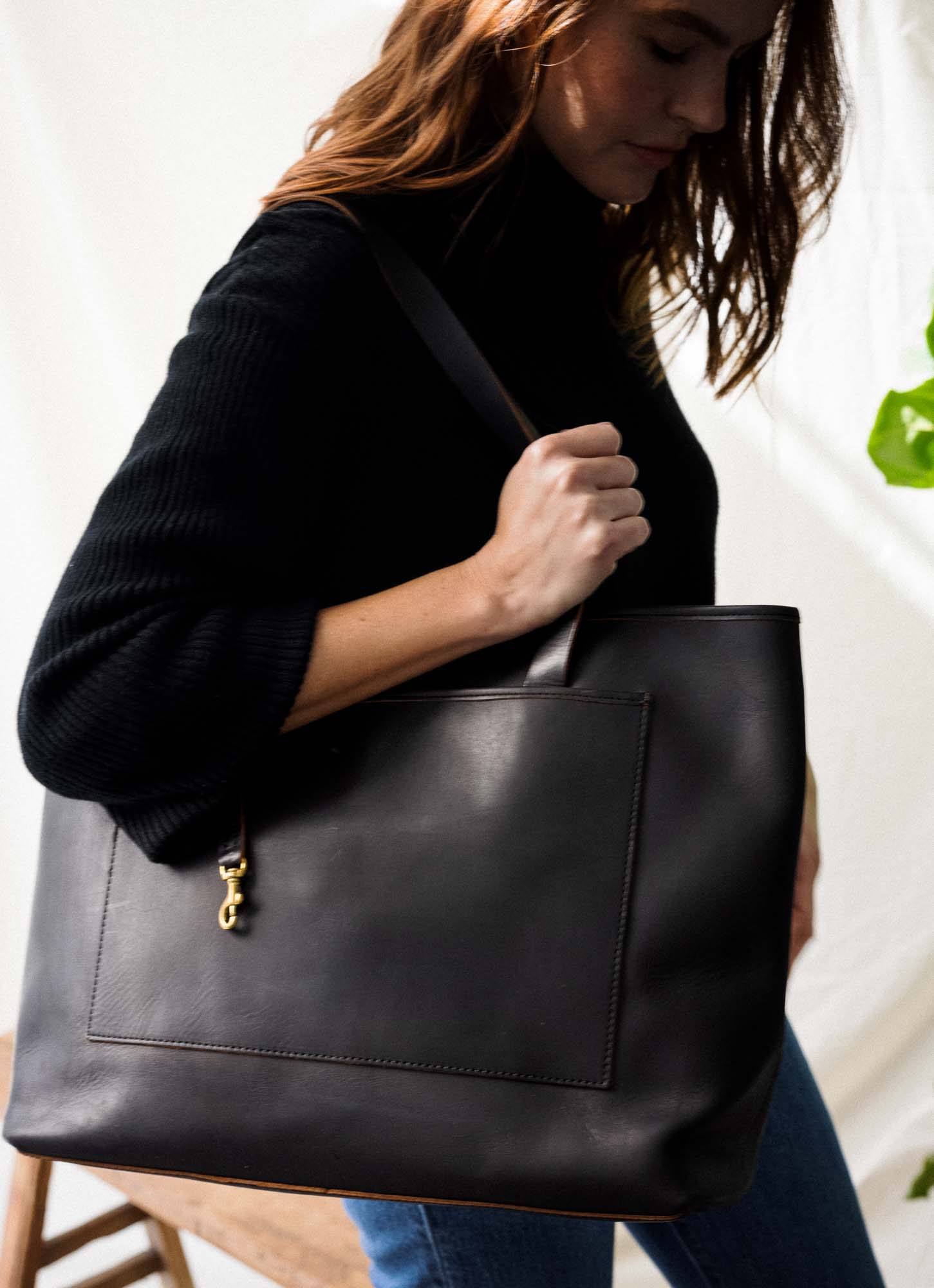 There's an even more casual look to pair with a sleek leather tote bag, if that's what you're looking for. If you have a colorful coat and pink sweats, try pairing them together and adding gray athletic shoes.
If you're not prepared for this vivid flash of color, try a more simple pop of brightness instead: a lovely orange sweater with "mom-jeans", black boots, and a black tote bag.
The orange looks brilliant against the black. And the perfect marriage between chic and cute is just as simple: both easy and effortless, pair sweats with a long gray coat and clutch an overly large tote with it.
The black tote ties it all together fabulously – not something you ever thought you'd say about such a 'messy' outfit.
Finally, there's another classy look that can draw an outfit together easily. The tote itself is versatile and a potential life saver because of it.
For a day at the office, try a structured dark jacket over a simple white blouse and fitted trousers with tan heels. And - of course - the signature dark tote bag. Both easy and stylish.

Small Black Backpack is Today's Stylish Handbag
 
But the oversized tote isn't the only bag undergoing an overhaul. The backpack - make that small black leather backpack - is emerging once again, bold and eagerly wearable for both women and men.
At first, one might resist. The traditional backpack is, after all, classically dour and boring, made for hiking and definitely, not the office. But the less cumbersome models are absolutely beautiful with any look.
In fact, sleek, well-structured smaller backpacks are just as much the craze for professional men and women.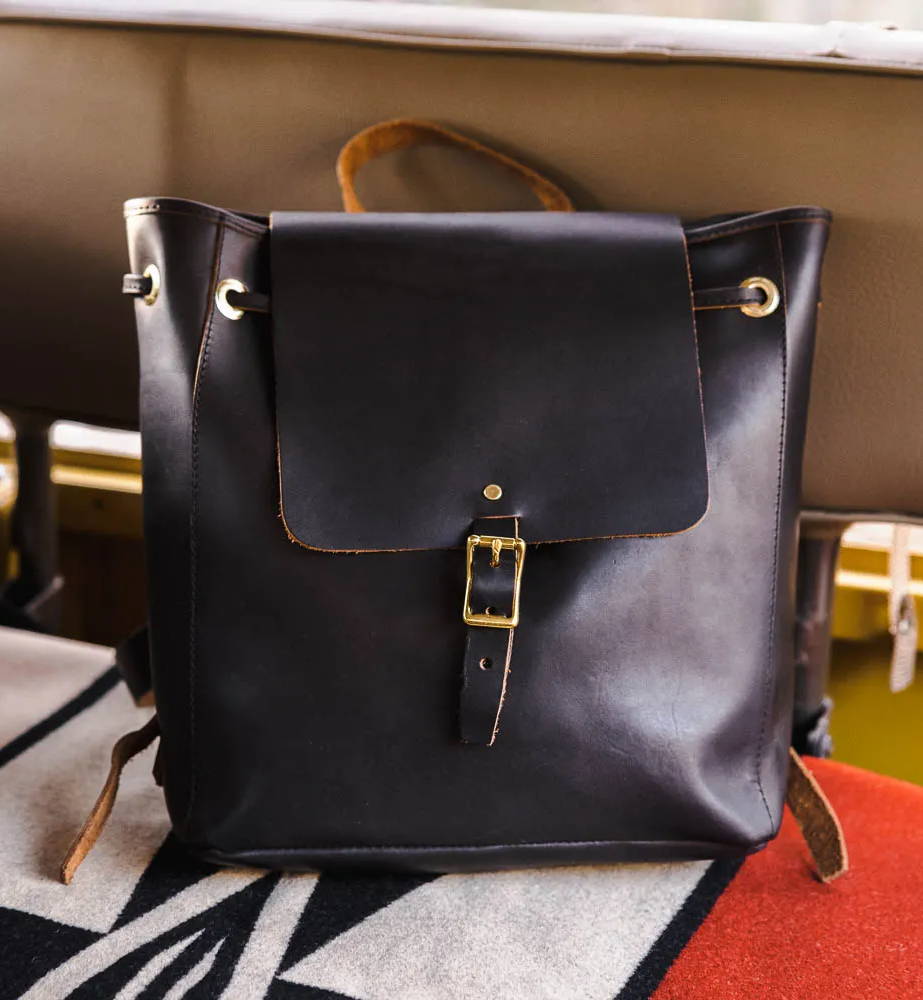 Less weighty backpacks are innately versatile, and are often able to be used as travel backpacks as well.
However, while these backpacks can be brought onto a plane, they are not meant to be the bulky utilitarian backpacks meant for hikers or campers.
Instead, there is a definite stylish edge to them.
Small black leather backpacks are sleek and chic, more efficient than a purse, and incredibly more stylish than a hiking backpack.
In short, they're a perfect hybrid between hefty hiking backpacks and small personal carry-ons.
They can carry plenty – and look excellent doing it.
In short, old plain backpacks are out, and new totes and chic smaller backpacks are in.

Concluding Thoughts On the Best Alternative To A Purse


The leather tote bag and leather backpack are a new twist on an old look, and they both promise to flatter everyone that wears them.
Further, because of today's busy lifestyle where we carry many more items than before, they make the perfect alternative to your purse.
The right tote bag or the right backpack can enhance a particular style, while at the same time they both tick all the boxes for the most efficient carryall.
---
You Might Also Like To Read ...